The Nigeria Customs Service (NCS) said that it would continue to check the activities of smugglers in the country in order to boost the Nation's economy.
The Controller, Federal Operations Unit (FOU), Zone `A` of the Nigeria Customs Service (NCS), Comptroller Muhammed Uba, disclosed this on Friday in Lagos.
"Our problem always is to increase our tempo of pursuing the smugglers to make sure that we bring them to book so that this illegality should be reduced to barest minimum. That's our plan.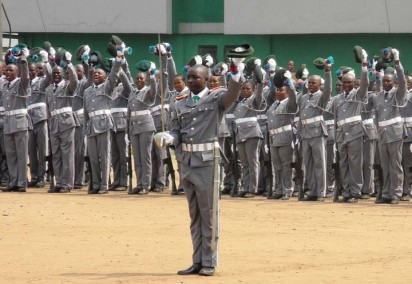 "We sleep with it, we wake up with it in order to make sure that we bring them down so that we save our economy from extinction.
We employ the service of other security agencies and other patriotic elements to make sure that this society is curbed of these illegalities.
"It is work for all of us, whether you are wearing uniform or you are not wearing. If the economy is crippled, it will affect everybody," Uba said.
The customs boss frowned at the recent interception of some animal parts caught in some Chinese residents in Lagos.
Uba said that trade in such wildlife parts were prohibited internationally.
"Pangolin shells, elephant tusks like you know, they are wildlife animals classified as endangered species.
"Trade in such animals and their product is prohibited internationally. They fall under Schedule 6 of the Common External Tariff, Item 7, absolutely prohibited for exportation.
"It is globally protected by the World Customs Administration in each country and it could be recalled not too far ago, Pangolin Day was marked worldwide.
`Now it is the responsibility of the Federal Ministry of Environment to protect our habitat – fauna and flora, animals and plants.
"It is their responsibility to make sure this environment is safe for us, so that these animals will not go into extinction," Uba said.
NAN