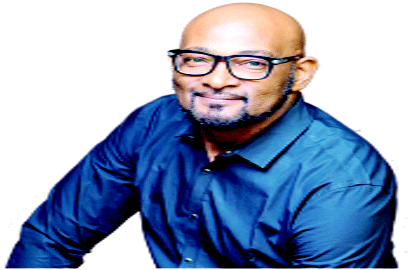 Tosan Jemide
After more than two decades in the business, celebrity cakes maestro and leading baker, Tosan Jemide of the Cakes by Tosan fame has announced that he will officially be retiring from active cake-making to focus on new projects including mentoring and setting up a cake school. Known for designing some of Nigeria's most iconic cakes and winning several awards, Mr. Jemide, who is turning 50 years of age this month will also be launching a book, Sugar Icing, as part of activities marking the celebration.
Speaking on his retirement plans recently, Mr. Jemide said that he is indeed grateful for the many opportunities he has received over the past two decades. He also expressed his excitement about what he called the "new phase" of Tosan Jemide, which will be referred to as CBTImpact, focused on giving back to society and mentoring Nigeria's next generation of cake masters, which is set to be launched in the month of April 2018.
As a master icing expert and cake decorator, Tosan Jemide is best known for building the iconic "Tallest Cake in Africa," a 28 feet masterpiece unveiled in 2013 to global recognition and acclaim. He has also made cakes for many of Nigerian leading elite, while enjoying wide patronage from individuals of all classes.
More recently Tosan has taken to bread-making, and is currently the President of the Premium Breadmakers Association of Nigeria (PBAN). He is also the Managing Director of Topcrust Bakeries.