..As Adeosun, Kachikwu, Baru shun panel on true template of fuel
…Say landing cost is N160 while control price is N145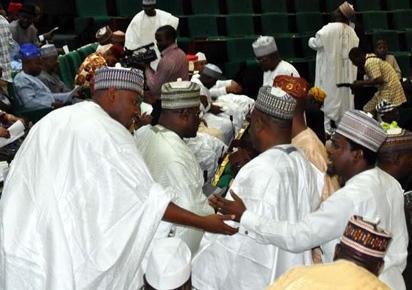 …Panel set to unravel who funds the gap
By Emman Ovuakporie
ABUJA-THE House of Representatives joint committees on Finance and Petroleum Downstream on Tuesday walked out officials of Petroleum Product Pricing and Regulatory Agency, PPPRA officials over improper representation.
This is just as the Minister of Finance, Kemi Adeosun, Minister of State, Petroleum, Ibe Kachikwu and the Group Managing Director of Nigerian National Petroleum Corporation,NNPC, Mekanti Baru failed to show up without sending any Representives.
Peeved by this development, the joint committee chairman, Babangida Ibrahim, APC, Katsina in his ruling declared that"we shall start a full scale public hearing on the issue.
"We must get to the bottom of this matter and know who pays the difference if landing cost of fuel is N160 and control price is N145. Details soon……