By Olasunkanmi Akoni
ABUJA—Senator Gbenga Ashafa, representing Lagos East Senatorial District, has expressed concern over increase in occurrences of mishaps in the aviation sector and therefore, urged the Senate to take immediate moves in ensuring safety in the sector.
Meanwhile, the Senate, yesterday, summoned the Minister of State for Transportation (Aviation) Sen. Hadi Sirika, to appear before the Senate to brief it on the steps being taken to minimize human errors and avoid preventable air crashes in the industry.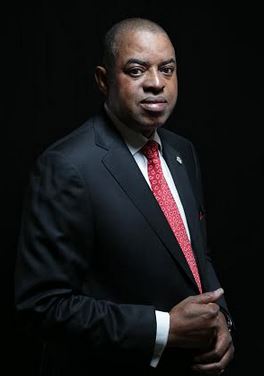 The resolution came following a motion sponsored by Ashafa titled "The need to minimize the possibility of air mishaps and near Fatalities in Nigeria."
The Senate which was presided over by the Deputy Senate President, Senator Ike Ekweremade, after deliberations resolved to invite the Minister of State for Transportation (Aviation), Senator Hadi Sirika to appear before it.
The Senate further urged the Minister of State for Transportation to immediately direct all relevant agencies in the aviation industry to conduct a maintenance and airworthiness audit on all commercial aircraft operating within the nigerian airspace.
Citing recent air mishaps in the industry, Ashafa stated, "The Senate Observes that on the 20th of February, 2018 the story of a near fatal incident involving Dana Airlines with number 9J0363 hit the news waves. It was reported that the aircraft overshot the runway upon landing at the Port Harcourt Airport, on a flight from Abuja. This incident was attributed to the wet surface of the runway."
"The Senate recalls that just a few weeks before the afore stated event, there was also panic on Wednesday, 7th of February, 2018, when the emergency door of an aircraft conveying passengers to Abuja fell off upon landing at the Nnamdi Azikiwe, International Airport in Abuja."
He further stated that these recent occurrences might be a sign of a sequence of human errors, caused by the failure of officials and staff of the agencies saddled with the responsibility of guaranteeing safety to carry out their due diligence before issuing clearance for aircrafts to operate within the Nigerian airspace.
Ashafa stated; "It is against this backdrop that it has now become imperative to move with speed and alacrity in order to ensure that all relevant agencies in the Aviation industry do their work with excellence and minimal human error in order to prevent avoidable loss of human lives.
The motion which was well received by the Senate witnessed several contributions from Senators who expressed their displeasure at the state of things in the Aviation industry. Some Senators further shared their personal unpleasant experiences during their travels in Nigeria commercial airplanes.
In her contribution, the former Minister for Aviation, Princess Stella Oduah was of the opinion that "the Aviation ministry is the most regulated ministry in Nigeria. However, the responsibility lies mostly with the pilot," while Aliyu Sabi, the Senate Spokesperson was of the opinion that a state of emergency be declared on airports across the country.