By Nwafor Sunday
Awka – The National Coordinator APGA Media Warriors Forum, Evang Chinedu Obigwe, has commended Governor Willie Obiano of Anambra state for the approval of selected principal officers training in Harvard institute, newsmen report.
This he said was out of the governors' keen desire to turn Anambra state into the New York of USA. His words, "such gesture will serve as an encouragement and morale booster to new appointees saddled with the responsibility of actualizing his vision and mission for Anambra people", he said.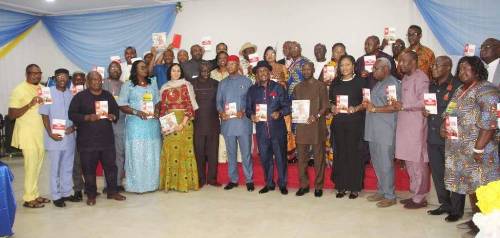 He equally lauded Obiano for his principal officers, Senior Special Advisers and Commissioners appointment, noting that time has come to make Anambra the number one state in Nigeria, in terms of development. "Governor Obiano started this second term administration on a right foothold through his quick and smart appointments", he said.
Obigwe, in a press release issued to Vanguard on Sunday, said that his officer's appointment portrayed the Governor as one who knows the path that will lead Anambra people to their envisaged promised land.
Obigwe further said that the appointment of Prof Kate Omenugha, Commissioner for basic education, Mr Obi Nwankwo , Commissioner for Public Utilities, Sir Melie Onyejepu, Special Adviser on Budget monitoring and implementation  and Ngozi Monica Okonkwo, Special Adviser on Efficiency, Training and motivation for executive sponsored training at Harvard institute was a well deserved reward for good performance.
"Those appointed distinguished themselves in their previous assignments. The Governor's reward for them will spur them to put in more of their best in serving their Father land", he said.
He advised other Governor's in Nigeria to emulate Governor Obiano's leadership style.