…Condemns fuel scarcity, N774m subsidy payment
…Says APC gathering funds for campaigns
By Dirisu Yakubu
ABUJA-Young Progressive Party, YPP, yesterday, described the ruling All Progressives Congress (APC)-led government of President Muhammadu Buhari as the most clueless government in the history of the country.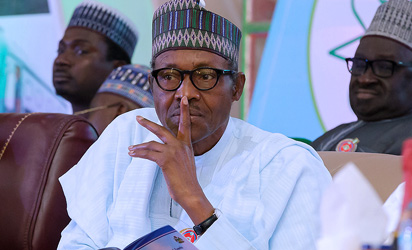 The newly-registered political party, in a communiqué issued at the end of its Fifth National Executive Committee (NEC) Meeting in Abuja, also condemned recent claims by the Nigerian National Petroleum Corporation, NNPC, that it was incurring a subsidy of N774 million daily on Premium Motor Spirit (PMS), also known as petrol, saying that it is an organized fraud and an avenue for looting of the nation's treasury.
In the communiqué signed by its National Publicity Secretary, Comrade Egbeola Martins, the YPP commended Nigerians for their patience during the fuel crisis, which it described as the longest in the history of the country.
"We commend the perseverance of Nigerians for enduring the longest fuel scarcity ever witnessed in the history of our beloved country and confidently believe that the APC- led government will go down in history as the most clueless government in the history of governance in Nigeria for allowing this scarcity to linger for over four months even after the removal of subsidy it hitherto claimed never existed.
"We condemn the recent claim by the Group Managing Director of the NNPC, Dr. Maikanti Baru that the sum of N774 million is incurred daily as subsidy for petrol without appropriation by the National Assembly. This is an organized fraud against the nation and a brazen looting of our common patrimony by an acclaimed sanctimonious ruling party, which from all indication is only interested in raising campaign fund for the fast approaching 2019 general elections," he said.
The YPP also condemned the abduction of the over 100 school girls in a secondary school in Dapchi, Yobe State, by members of the Boko Haram terrorist group.
Martins said: "We condemn in strong terms the abduction of the more than 100 Dapchi school girls by the conscienceless Boko Haram sect whose level of depravity has rose to a fearsome crescendo. The fact that we are witnessing the repeat of the Chibok girls' episode goes to show that our government never learnt anything and further suggest that the claim that Boko Haram has been technically or completely defeated is a ruse.
"More worrisome however is when President Muhammadu Buhari in his usual characteristics had to prioritize a wedding ceremony over his visit to Dapchi where girls were recently abducted and whose only crime was getting an education. This singular action does not show empathy more so that the APC as an opposition party condemned the immediate past government for doing same."
To this end, he added, "We call on the government to as a matter of urgency do everything necessary to secure the release of the Dapchi girls, the remaining Chibok girls and all innocent citizens that have been abducted and taken into captivity by this heartless sect. President Muhammadu Buhari government should also learn to invest heavily on intelligence, which will put the military in a vantage position of being proactive rather than reactive."