By Chinonso Alozie
OWERRI—A governorship aspirant of the Labour Party, LP, in Imo State, Mr. Tony Onyearugbulem, Wednesday, said state governors who rejected local government autonomy were against grassroots development.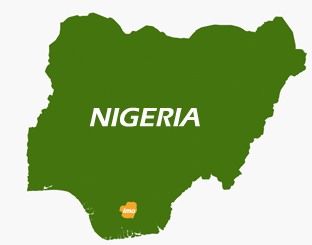 He spoke to newsmen in Owerri, where he urged the governors to own up to the challenges of development.
Onyearugbulem was not happy that the Imo State House of Assembly was among the state assemblies reported to have rejected the bill seeking to   establish local government autonomy in the country.
He said" "We are here talking about development, when we can't endorse local government autonomy, then what is the need?
"Let me say this: we need local government autonomy in Imo State. We want the government to be matured enough to uphold it.
"It behoves on governors to show leadership and encourage the passing into law the local government autonomy.
"We anticipate a system, where the local government will be allowed to control their own economy."
. So, the governors shoulder not be afraid," Onyearugbulem said.
While on the proposed Imo local government election, he described it as ridiculous.
He said: "We here that Imo local government election is coming up June, this year, I make bold to say this, that it is an act of insensitivity for the government to deny it's own people the right to have their own elected leaders to oversee their affairs.This is not the first time we are hearing this, however, let us watch."