The Alimosho Federal Constituency  Coalition of Support Groups on Saturday said that it would mobilise people of Alimosho behind Gov. Akinwunmi Ambode for a second term, following his sterling performance.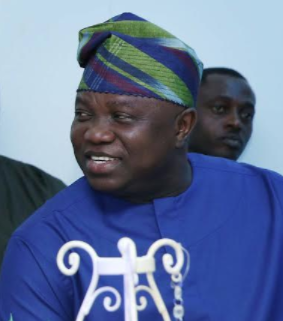 Newsmen report that leaders of the All Progressives Congress (APC) in the constituency were in attendance to declare total support for Ambode's second term.
The event tagged: "Operation Total Endorsement of Ambode for Second Term", also attracted many other party loyalists.
Chief Olusegun Badejo, a frontline APC leader and former council boss, who read the group's speech said that Ambode's infrastructure renewal strides and people-oriented initiatives informed the support.
"We wish to publicly declare our unalloyed loyalty, confidence and trust in the leadership of Asiwaju Bola Ahmed Tinubu.
"Not only has Mr Governor justified the confidence reposed in him by us at the outset of his tenure, but has equally represented and respected the people's mandate entrusted in his care with a high sense of duty, diligence and commitment.
"A good turn deserves another, hence our collective decision to reciprocate your uncommon passion for service delivery and good government by declaring our total endorsement of your desire to pilot the affairs of the state one more time.
"We unequivocally declare our total support and shall mobilise the people of Alimosho massively behind Gov. Ambode second term bid to guarantee him unprecedented victory," he said.
The party chieftain, who noted that Alimosho Constituency had about 700, 000 registered voters, said the group would return substantial percentage to Ambode.
Also speaking, Mrs Omotayo Oduntan-Oyeledun, the Deputy Chief Whip, Lagos State House of Assembly, said the group would join other Lagosians to give Ambode a resounding mandate to pilot the affairs of the state, come 2019.
Oduntan-Oyeledun, representing Alimosho Constituency II in the House, said that within three years, Ambode had delivered value- adding democratic dividends.
According to her, these have manifested in the unprecedented socioeconomic and infrastructural development across all the five  divisions in the state.
NAN reports that hundreds of party faithful from the six council areas that make up the constituency — Alimosho, Ikotun/Igando, Mosan Okunola, Ipaja-Ayobo, Agbado-Oke Odo and Egbe-Idimu LCDAs were at the event.
NAN