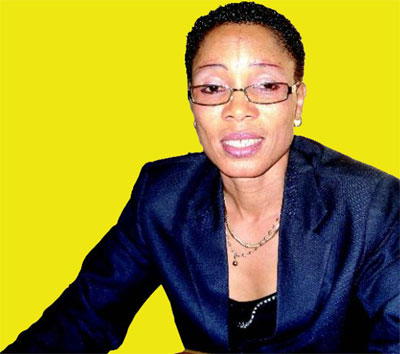 Chioma Ajunwa
By Anayo Okoli.
ABIA State Government in collaboration with Chioma Ajunwa Foundation has embarked on revamping sports with a view to catching them young from the rural areas.
As part of the project, a three day Chioma Ajunwa Under 16 Athletic Competition for secondary schools in Abia State has been scheduled to hold between 27th and 29th at Umuahia Township Stadium.
Speaking weekend, in Umuahia, to announce the project, Mrs. Chioma Ajunwa Opara, said "my reason for being Abia is to revamp sports in the State; the Governor of the State has given us the mandate to revamp sports in Abia State.
"Chioma Ajunwa Foundation is into grooming, nurturing and making them become useful youths through sports. We nurture them, groom, develop them and showcase them to the world. The Foundation has affiliation with schools in Europe and America where these youths can do their sports and go to school on scholarship.
"It has been my dream to groom young athletes and I am happy the dream is being realized. This will help raise more Chioma Ajunwas in sports", Ajunwa Opara said.
She disclosed that the Foundation is also involved in campaign against drug abuse because drug abuse will destroy the young one.
In his remarks, the Abia State Commissioner for Sports, Dr. Martins Okoji commended the Foundation for the initiative and said that "there is much to be done to revamp sports in Abia State".