By Daud Olatunji,Abeokuta
The people of Ogun State have been told to be patient with Governor Ibikunle Amosu in the provision of infrastructure in the State.
Former world Court judge, Bola Ajibola, who is  the Chairman of the  Ogun State Elders' Consultative Forum gave the charge in a Statement in Abeokuta by the Coordinating/Resource Person of the Forum,  Aremo Taiwo Alimi.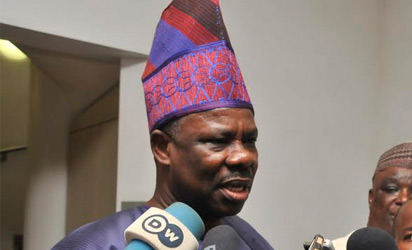 He said the gesture of the present administration to provide infrastructure  had further enhanced  the State as an industrial destination of choice in Nigeria and urged the state government not to relent  in its efforts to spread  development to other towns and communities where  necessary.
He urged the government to ensure the spread of projects to all the Senatorial districts in the State  in order to make development rapid and balanced.