By Anayo Okoli
UMUAHIA—OHANAEZE Youth Council, OYC, has rejected the report of the panel set up by the Independent National Electoral Commission, INEC, to investigate the issue of under-age voters in Kano State, which claimed that there was no evidence of such in the state.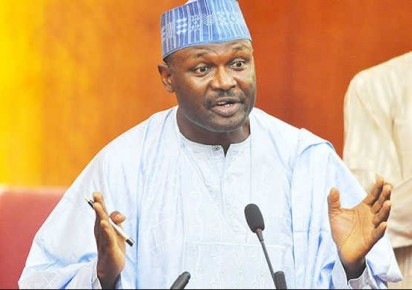 OYC dismissed the report of the INEC committee as "false and misleading", and called for the removal of INEC chairman, Prof. Mahmood Yakubu, saying he "is incompetent and partial to conduct 2019 elections."
To further push its protest over the report, OYC said that it had directed its legal adviser to institute a legal process against INEC and "tender overwhelming evidence to prove beyond all reasonable doubt that there were under-age voters in Kano during the last council elections."
Accusing the leadership of INEC of being "biased and incompetent to organise a free and fair election in 2019," OYC warned that with this type of report from the electoral umpire, "Nigeria has no hope of free election from INEC in 2019."
OYC warned that if INEC did not sincerely handle the Kano underage voters' issue, many other parts of the country would be encouraged to indulge in registering underage voters, which it said would not be good for the nation's democracy.
Ohanaeze Youth Council, in a statement signed by its President General, Mazi Okechukwu Isiguzoro, said: "Since INEC sees no evil in the illegal act in Kano, Ohanaeze youths promise them, there will be under-age voters in South East in 2019."
It warned of adverse consequences if the commission refuses to register under-age voters in the South East and South South, or allow them to vote in 2019 unless they remove the minors in Kano.
OYC also called on United Nation, Africa Union, ECOWAS and National Assembly to prevail on President Buhari to overhaul INEC by removing the Chairman because "he has compromised and cannot conduct credible elections in 2019"