By Anayo Okoli
UMUAHIA—CRISIS is brewing in the leadership of Abia State Council of Traditional Rulers, ASCTR, over tenure elongation by the current leadership headed by Eze Eberechi Dick, whose tenure was said to have expired over two years ago.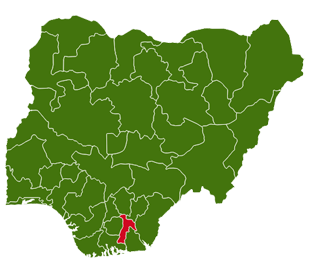 The act establishing the council provided for a 3-year non-renewable tenure and the Eberechi Dick leadership, according to the  aggrieved monarchs has been in office for five years now. Also, the chairmanship of the council is rotated among the three senatorial zones of the state.
However, Vanguard reliably learned that the tenure of Eze Dick and his committee members ended October 2017, meaning that they have stayed six months beyond their tenure.
Signs that all is not well with the monarchs came to the open  Tuesday, during a seminar organized by a non-governmental organisation, NGO, Women Aid Collective, WACOL, for traditional rulers in Abia Central Senatorial District when a prominent traditional ruler from the zone, Eze Nzenwata Mbakwe raised the issue.
Accusing Governor Okezie Ikpeazu of meting injustice on the people of Abia Central whose turn it is to produce the next chairman of the council, Eze Mbakwe wondered why the governor has not deemed it necessary to dissolve the council's executive committee and appoint a new chairman from the zone that is due to produce the chairman.
Already, many other monarchs from the Abia North and Abia Central have been grumbling that Eze Eberechi Dick who is from the South has taken part of their tenure.
Eze Nzenwata Mbakwe, the traditional ruler of Okaiuga Nkwoegwu Autonomous Community in Umuahia North Council therefore called on the governor to dissolve the leadership and appoint a new one to reflect equity and justice.
Registering the grievance of monarchs over the issue, Eze Mbakwe said: "I know some people will not be happy with me over what I am going to say but it won't stop me from saying it. Why has the government failed to dissolve the Traditional Rulers Council? Nobody has done two tenures and the tenure of any chairman cannot be extended for one day.
"Is it because the governor is from the same Obingwa with the incumbent chairman whose tenure has since expired? He has been in office for five years. He should be removed and another person appointed by the governor in the spirit of equity.
"Eberechi Dick was appointed by Senator T. A. Orji when he was governor and he did not deny Abia South their turn. Why is it now  that it is the turn of Abia Central to produce the chairman that government is reluctant to dissolve the expired council".
His position was applauded by many of the monarchs at the workshop. A source from the Ministry of Local Government and Chieftaincy Affairs confirmed to Vanguard that Dick's tenure has since expired.