Lagos – The Airline Operators of Nigeria (AON) has commended the Federal Government for not yet signing the African Continental Free Trade Area (AfCFTA) Treaty.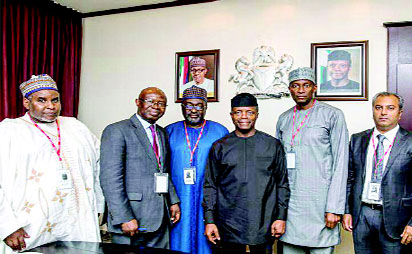 The Chairman of AON, Capt. Nogie Meggisson, made the commendation while speaking with newsmen in Lagos on Monday.
NAN reports that President Muhammadu Buhari had cancelled his trip to Kigali, Rwanda, where the AfCFTA would be signed by African Heads of State on March 21- March 22.
The president had noted that the move was to enable more consultations following concerns raised by airlines, manufacturers and the economic experts in the country.
Meggisson praised the president for yielding to the concerns raised about the negative impact the agreement would have on the nation's economy.
"I will like to, on behalf of AON and other well-meaning investors,thank the president for taking a bold step to make a difference by not only taking on board our recommendations, but also taking a strong decision to pause with the signing of the AfCFTA treaty.
"We are happy that Buhari postponed his trip to give us an opportunity to put our house in order before signing of the treaty, " he said.
According to him, further consultations between the government and the business community will not only give room to ascertain the impact of AfCFTA on the economy, but will also enable Nigeria to take full advantage of the treaty.
"The AfCFTA is one of the flagship projects of the African Union Agenda 2063 and is aimed at creating a single continental market for goods and services, with free movement of business persons and investments and one currency.
"Rushing to sign it would have given other African nations and possibly, some foreign nations, unfair advantage into the Nigerian market.
"That is likely to erode the good work government has so far put in place to diversify the economy, and reverse the gains of the present administration in reviving the economy out of recession.
"While we are not against the AU 2063 Agenda and think that the AfCFTA is a good idea, we must pause to first dialogue with professionals and technocrats," Meggisson said.
He, therefore, urged the government to immediately call for consultations with the business community on how to review AfCFTA and the Single Africa Air Transportation Market (SAATM) signed on Jan. 28 in Addis Ababa, Ethiopia.
"We need to urgently review these agreements and other Bi-lateral trade agreements that have negative impact on our economy in order to create job opportunities for our teeming youths," Meggisson said. (NAN)