By Sam Eyoboka
TWO weeks after the celebration of his 76th birthday, the General Overseer,  The Redeemed Christian Church of God, RCCG, Pastor Enoch Adejare Adeboye,  will  Sunday, storm the Tafawa Balewa Square in Lagos for yet another celebration, as the church's First Born Family marks its 30th anniversary.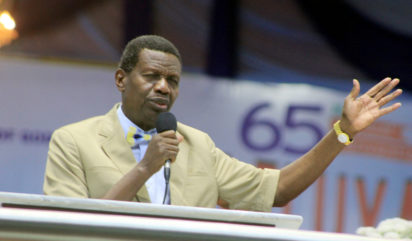 Pastor Adeboye is expected to speak on a topic titled; "From Glory to Glory" at the yearly Power Conference packaged by the First Born Family of the church which perfected an arrangement to transport participants from different points in Lagos free of charge.
Addressing newsmen at the Region 19 Headquarters of the Redeemed Christian Church of God in Ikeja, the Special Assistant to the General Overseer in charge of Missions and the Pastor-in-charge of Region 19, Pastor Brown Oyitso,   traced the history of  First Born Family, to a vision received by Pastor Adeboye , when he was made the General Overseer.
According to him, the initial church at Ladipo Oluwole in Ikeja grew to over 1,000 parishes  within one year despite the "initial teething challenges just like any other human organization, we waxed stronger. Today, the single young church has grown into a network of over 2,500 churches within Nigeria with 15 provinces and many more are still being planted."