By Ikechukwu Nnochiri
ABUJA—NATIONAL Judicial Council, NJC,  yesterday, recommended the compulsory retirement of the suspended Chief Judge of Abia State, Justice Theresa Uzokwe.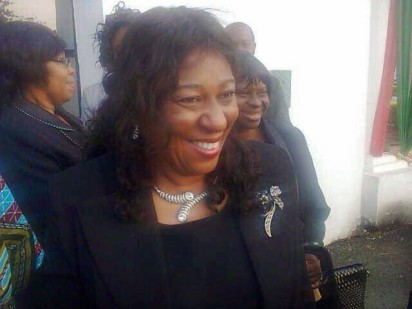 The council also okayed the compulsory retirement of Justice Obisike Orji, who it held was illegally appointed by Governor Okezie Ikpeazu of Abia State to take over as Acting Chief Judge of the state after Justice Uzokwe was suspended from office for engaging in judicial misconduct.
The NJC, which is headed by the Chief Justice of Nigeria, Justice Walter Onnoghen, said it recommended Justice Uzokwe's mandatory retirement, following the findings of two investigative committees it constituted to look into petitions against her.
According to a statement by the Director of Information at the NJC,   Mr.   Soji Oye, "The committees investigated petitions against her by Umeh Kalu, SAN, Attorney-General/Commissioner for Justice of Abia State, alleging illegal constitution and working with a parallel Judicial Service Commission instead of the one constituted by the State Governor and confirmed by the House of Assembly.
"Hon. Mr Justice Uzokwe was also found to have misconducted himself in Suit No. HU/131/2005, wherein he delivered judgement in the sum of N825, 000 in favour of a litigant, but subsequently signed a garnishee order of N109,612,500 (One hundred and nine Million, six hundred and twelve thousand, five hundred Naira) only.
"Hon. Mr Justice Obisike Oji was earlier queried by the council for allowing himself to be sworn-in as acting Chief Judge, and thereby colluding in, and aiding an unconstitutional process. His reply was unsatisfactory and the council recommended his compulsory retirement".
The legal body which took the decision at its 85th Meeting held on March 14, said it also considered various petitions written against thirty-one Judicial Officers and resolved to empanel three Committees to investigate the Judges, including petitions against a Justice of Supreme Court and two State Chief Judges.
More so, the Council said it decided to refer a petition against Justice Mwada Balami of the FCT High Court to the Police to investigate allegation that he collected N5million bribe to grant an accused person bail.
The allegation was contained in a petition that was written against the judge by one Prince Adesina Okuneye.
"Council decided that the petition should be put in abeyance until the outcome of the investigation by the Police.
"The NJC reprimanded, seriously warned and placed on the Watch List Hon Justice S. E. Aladetoyinbo of the FCT High Court for impropriety in a case between U.L.O. Consultants Ltd v BIL Construction Nigeria Ltd, sequel to a petition by one Uche Luke Okpuno. Council would have sanctioned the Judge more severely but had to take into account the fact that aspects of the case are appealable."