By Soni Daniel, Abuja
The invasion of the Maitama residence of the former Director General of the National Intelligence Agency, Dauda Mohammed last night was to evict him from the premises and pave the way for the recovery of the choice property, security sources have hinted.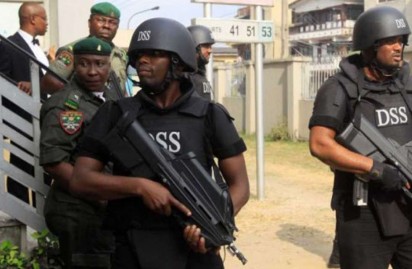 Fear had gripped residents of 3 Osara Lane off Osara Close in the upscale Maitama District of Abuja, when the armed black attired operatives stormed the quiet neighbourhood in the evening of Monday and started blocking the road leading to the building.
The men also made frantic moves to block access to the building and forced neighbours to keep off the area.
A top security source close to the operations told Vanguard that the NIA operatives were there to evict the former Acting DG of the NIA to pave the way for the substantive DG recently appointed by Buhari to move in there.
It was unclear last night why the armed wielding men attempted to evict the former DG and why the DSS which recently stalled the arrest of some former bosses of the security agencies did not intervene.
As the standoff lingered some anxious residents mistook the NIA operatives for those of the Economic and Financial Crimes Commission on the prowl against the NIA official, who was alleged to have caused the inexplicable movement of over $44 million from the vault of the agency in questionable circumstances.
However, the Spokesman for the EFCC, Wilson Uwujagen, confirmed to Vanguard last night that the commission was not involved in the nocturnal operation.
"Our operatives are not involved and we do not understand what led to the standoff," Wilson said.