By Victor Ahiuma-Young
JOS—National Industrial Court, NIC, sitting in Abuja, has ordered two Jos-based companies, Grand Cereals Nigeria Limited and Spring Waters Nigeria Limited, to recall workers sacked three years over union activities.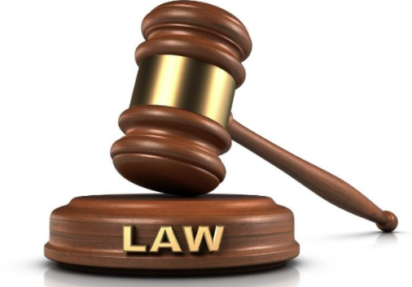 The court also directed the two companies to pay the affected workers the arrears in salary and allowances from the date of their purported termination up till the day judgment, given less any amount that might have been paid as redundancy or terminal benefits when they were terminated.
Grand Cereals Nigeria Limited and Spring Waters Nigeria Limited were also ordered to pay the backlog of check-off dues to Food, Beverage and Tobacco Senior Staff Association, FOBTOB, for the last three years.
Judgment
The case instituted against the two companies by FOBTOB through their counsel, Femi Aborishade, had been on for three years and was also adjudicated on by the Industrial Arbitration Panel, IAP.
Delivering its ruling on March 22, Justice O. Y. Anuwe of the NIC granted relief that 28 FOBTOB members, whose employments were terminated and retired on account of belonging to the union and engaging in union activity were all to be immediately reinstated.
Reacting to the judgment, President of FOBTOB, Mr. Quadri Olaleye, said it was a great victory for the association and a great relief to the affected members and their dependent families, who had been deprived of their human dignity and constitutional rights by the sister-companies located in Jos.
According to Olaleye, "this is a clear signal to other employers who are currently victimising union members and executives that the association will do everything to fight for justice for any cadre of its membership."
The victims
Similarly, General Secretary of the Association, Iji Solomon, said FOBTOB was satisfied with the NIC ruling, naming the affected workers as Dung Bala Gwom, Cyprian Maren, Peter Pam Guang (Gyang), Victor U. Anger, James Shehu, Mrs Motunrola A. Olaiya, Luka Gyang Yakubu, Sunday Egbunu, Pam Deme, Vincent Davon Pam and Emmanuel Bauda.
Others are Matthew F. Osenoyenim, Baba Ali James, Ruth Ibrahim Pankyes, Oshioke Joy Dennis, Muncha Audu Gwong, Sahuna Direba Zabe, Patrick Pamkatai, Aboyi Idoko, Samuel Danyaro, Yabe Jatau, Sunday Ekara, Yillim Daton, Sati Dasihit, Dachan Inusa, Kirmang Danjuma, Victor Bakfur and Moses Toktu.