By Peter Duru
MAKURDI—The burial of the 26 persons killed by suspected herdsmen in last week's bloody attack on Omusu village, Ojigo ward Edumoga in Okpokwu local government area of Benue state has been slated for today.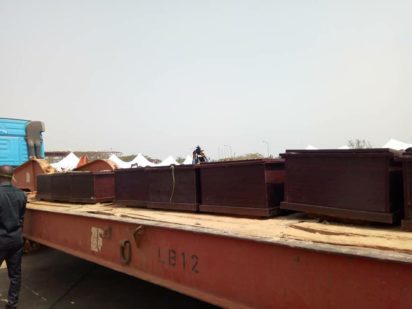 According to a statement issued yesterday by the Okpokwu Local Government Area Chairman, Mr. Francis Ogwuche, "a requiem mass would be held for the victims at the Saint Bernard Catholic Church, Ugwu Okpoga on Thursday March15, 2018.
"Thereafter the corpses will be released to the various families for burial in their respective communities especially those of the married women according to customs and traditions of the people."
Ogwuche who commiserated with the Omusu community over the tragedy assured that the victims would not die in vain as efforts to bring the perpetrators of the heinous murder to justice would be intensified.
The council Chairman also commended Governor Samuel Ortom for the measures put in place to check insecurity in the area and to ensure peaceful burial of the victims.