By Dapo Akinrefon
Lagos—The Peoples Democratic Party, PDP, in Lagos State, yesterday, said it had perfected plans to wrest power from the All Progressives Congress, APC, in 2019.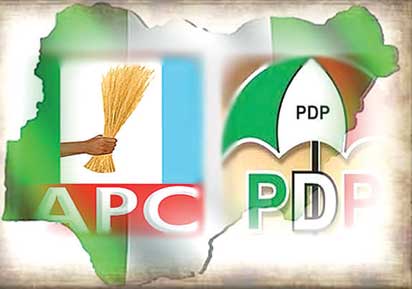 This was as the APC in the state said it does not consider the PDP as a credible alternative given its historic failure as a ruling party in the country.
Addressing newsmen in Lagos, the party's chairman, Mr. Moshood Salvador said the PDP was determined to win Lagos State, for the first time, noting that the PDP had been repositioned to achieve this feat.
Salvador said: "PDP is ready to win the state in 2019; we have perfected our strategies; we are going to kick APC out because they have failed.
"We are not going to reveal or discuss our strategies on the pages of newspapers because the  opposition  and some people might go and block our strategies.
"But we are ready, party members are ready, we are ready to win Lagos in 2019."
Salvador said the gale of endorsements of Gov. Akinwunmi Ambode to seek a second term by groups in APC was nothing, but mere political gimmicks.
He said: "A performing government will not impose an obnoxious Land Use Charge in spite of the huge resources of the state.
"If they need money, they should make a lot of investments to get more revenue, not to unfairly tax residents."
He urged residents to vote out APC in 2019 in view of their "draconian policies."
On the crack in the party, Salvador said: "I am an advocate of discipline; I believe in honesty and I think the party should be guided by all that. I don't want to talk about those causing trouble because all they want is business as usual and not real change."
You're no credible alternative — APC
In its reaction, the APC said the PDP was making "needless efforts to resurrect a dead party through vain grandstanding, making empty and hollow promises that mark PDP's 16 wasteful years in power."
Reacting to criticisms credited to the PDP Chairman against the Lagos State government, the APC says it does not consider PDP as a credible alternative given "its historic failure as a ruling party in Nigeria for 16 years where Nigeria became a cesspit for corruption, looting  and  impunity with not even one worthwhile project to outlive those wasted years."
In a statement by the state Publicity Secretary, Joe Igbokwe, the party said: "PDP is latching to the review of Land Use Charge by the hyperactive Ambode regime to seek the revival of a party that is synonymous with corruption and incompetence in a Lagos that had been turned into a bursting centre of growth, progress  and  development in the last 16 years. This is a cheeky way that would not be allowed the surviving remnants of PDP. Governor Ambode is setting a pace in result-oriented governance and quick and classy deliverance."