…Says Nigerians must be decisive in 2019
BY CHARLES KUMOLU
A FORMER governor of Jigawa State, Alhaji Sule Lamido has said that his presidential ambition is not a product of desperation, noting that he wants to give back to a nation that gave him many opportunities in life. Lamido, who is one of the presidential aspirants in Peoples Democratic Party, PDP, said the current bloodshed, pains, and anger in the country should be seen as reasons to be decisive on who is elected President in 2019.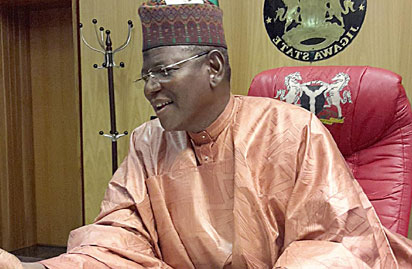 In a chat yesterday in Lagos, he said the country is reaping the fruits of the evil it created, adding that the current state of the nation cannot guarantee progress.
His words: "Nigeria has been there for me. I have been a governor, minister, and party leader among others. This country made it possible. I also fought for the enthronement of democracy and got imprisoned with Abubakar Rimi by the regime of late General Sani Abacha in 1998. My aspiration is not desperation. I want to give back to Nigeria.
"There is hatred, bloodshed, corruption in government and private sectors. I am very concerned because we can't continue like this. For how long shall we continue like this? We are in this situation because we have lost our values as a people. "As the father of the nation, a President is supposed to correct his children and not to curse them. But Buhari called Nigerians thieves. By so doing, he cursed his children.
There are so many thieves in government, public and private sectors.  Nigerians should be concerned about the state of the nation by voting for the right person in 2019. We can only reduce our current pains through collective efforts. I feel terribly pained about the things happening in the country. After reviewing everything happening in the country, I concluded that we are reaping the result of the evil we created."