By Perez Brisibe
LEADER of the All Progressives Congress, APC in Delta State, Olorogun O'tega Emerhor, has described Prof. Pat Utomi as an example of the change Deltans need to reposition the state for development.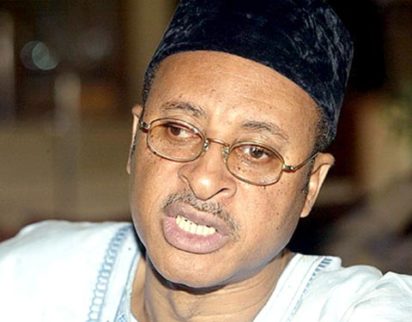 Emerhor  spoke during a consultative visit by Utomi, a Delta State governorship aspirant on the platform of APC.
Describing Utomi as the change needed by Deltans, Emerhor said: "As an individual, I have decided along with other committed APC leaders who really want change in Delta State that we will not do things the same way again this time because the opposition in Delta has not had this type of opportunity that is available to us today.
"We are not going to do governorship election by an individual and I am ready to be at the middle to get us to Government House Asaba. So, don't let anybody fool you that he is the only person that can be governor in the state."
Speaking earlier, Utomi, while lamenting the level poverty in the state, said: "Delta state has no business been poor because it has all that is needed to galvanize its resources to turn it to a full employment economy.
"Changing Delta State and transforming it to an industrial based state is neither a rocket science nor theory. All that is needed is to bring Delta intellectuals together and get investors to develop the infrastructure.
"Our state cannot be made a state where people who can think are left out of government and those who don't know what they are doing are running its affairs, because it would amount to insane people in asylum taking over the running of asylum while the doctors and administrators stayed aloof.
"To rescue Delta, effort must be made to bring back its intellectuals scattered around the world and turn the state to instant business. Because anybody who knows what he is doing can turn the state    around in three years, three years is enough to transform Delta."