By Festus Ahon
ASABA—A chieftain of All Progressives Congress, APC, in Delta State, Mr. Jerry Uloho, has told Chief Great Ogboru to focus on how to go into the party's primaries, noting that APC was too big to play to the gallery of endorsing a particular candidate as its governorship flagbearer.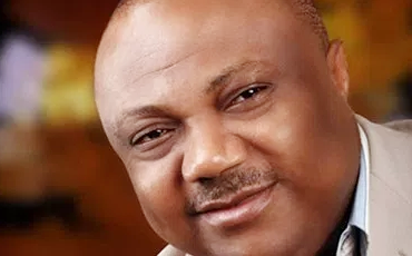 Uloho, in a statement, yesterday, said: "Ogboru should  get to his feet on consultations among leaders in the various senatorial districts, in the same manner as Prof. Pat Utomi, Dr Cairo Ojougboh, Mr Victor Ochei, Chief Osiobe Okotie, Dr Leroy Edozien, Dr Iyke Odikpo and many more are currently doing.
"It is a well known fact that Ogboru, the self acclaimed 'People's General' has a serial record of dividing political parties after failed attempts to hijack the party with discord seeking ploys, right from when he was in Alliance for Democracy, AD, in 2003.
"History never forgets. It was exactly what he did then that he is presently replicating here in APC. Ogboru must, as a matter of necessity, go and work like other gubernatorial political gladiators vying for the APC governorship ticket in Delta State.
"I challenge Ogboru to tell the world when and where he had ever won the primaries of a political party. He must get his acts right and be ready to meet others at the battlefield of the primaries. Blackmailing someone that won't even be part of the contest is a cheap act that no one will listen to."
"The time is now and the acclaimed 'People's General' must put brick to the wall of his barrack by testing the waters of the party's primaries. Even though, it is a known fact that he has never been involved in such democratic process, as ticket has always been handed over to him by his former mushroom parties at no cost.
"Should this scheming continue, one will be safe to assume that the 'General' is either is afraid or romancing with the opposition (PDP) to scatter the party (APC) and move, yet to another party."