By Emmanuel Okogba
Ahead of the 2019 general elections, a group known as the National Intervention Movement,NIM, or the 3rd force, a non-partisan body have concluded plans to partner with INEC to sensitise the public and c active citizens in the country to help change the political discourse by turning them from just followers to real active citizens who dictate the agenda.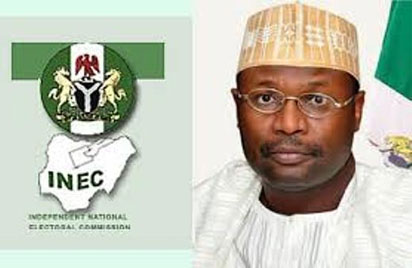 This was made known when Anthony Kila, member of the national committee and secretary of south west zone, NIM and Lagos state secretary of the group, Babatunde Gbadamosi spoke with journalists in Lagos.
According to Kila, the group will embark on a nationwide operation of helping voters to register through a helpdesk aimed at informing people, providing information and guidance to voters.
His words: "We are a group that came together to identify, support and promote programmes and policies that will lead to good governance in Nigeria. We understand that to do that we need to get citizens that are empowered, who are engaged to make good governance happen.
In line with this, part of what we are doing is to help create awareness for voter's registration. There are a lot of people who can vote and should be voting but are not voting partly because they do not believe in the system.
"So part of what NIM is doing as our commitment is to help eliminate the problem they have in registering by providing information which will make it possible for voters to believe in the system.