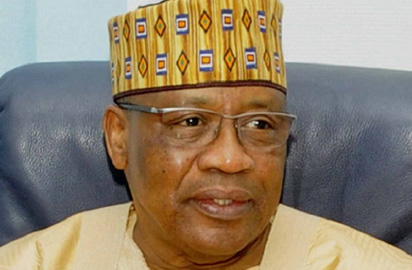 Former military head of state, General Ibrahim Babangida
FORMER Military President, General Ibrahim Babangida on Thursday played host to former Chief of Army Staff, General Theophilus Danjuma  during  which they  held a closed door meeting.
Gen. Danjuma was said to have arrived Minna International Airport at about 11:45am on Thursday and was driven straight to the hill top residence of Gen. Babangida.  The source said the meeting commenced immediately after launch at about 1 p.m. and lasted over three hours.
Immediately after the meeting, General Danjuma was driven straight to the Minna Airport in a  Mercedes Benz E class  belonging to Gen. Babangida which brought him from the Airport .
A dependable source told our correspondent that the former Military leaders must have discussed current national issues including 2019  general elections and security. According to the source, "Nobody was with them during the meeting and so  nobody could actually say what they discussed. The meeting started immediately after they had  lunch together and the closed door meeting lasted over three hours.
"However, I can tell you that they must have discussed the general situation in the country including security, politics  and other sensitive matters. General Danjuma left the house here exactly 4:05 and he was taken straight to the airport and that is all I can tell you about the visits".
Gen. Babangida had been playing host to prominent Nigerians since former president Olusegun Obasanjo wrote the incumbent president Muhammadu Buhari to go home and rest in 2019 and that he should not contest the presidential election.
Gen. Babangida also released a similar letter on Gen. Buhari.