As Analysts pick Unity Bank, First Aluminium as stock to watch
By Peter Egwuatu
THE expected release of more companies' results for the full year 2017 on the Nigerian Stock Exchange, NSE, is expected to dictate stock market direction this week.
But analysts have predicted mixed sentiments to continue as was the case last week. Analysts at Vetiva Capital Management Limited, a Lagos based investment firm, stated: "whilst we believe market sentiment will remain mixed, we expect more earnings releases to modestly dictate trading direction."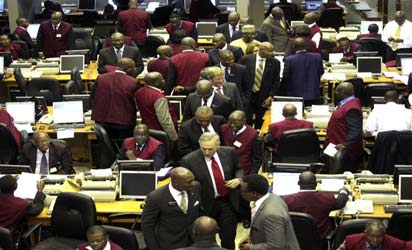 On stock to watch, the analysts said: "Amidst news that U.S. based private equity firm Milost Global Inc. is considering investing in Unity Bank Plc, buying interest has strengthened on the stock in recent sessions. Unity Bank was the second highest gainer for the week (+19%) and currently trades at N1.77. The stock has returned 234 per cent so far this year. However, with pressure on bellwether stocks, we foresee another down-trending session at week close. First Aluminium has gained 18 per cent in the last four sessions. The stock currently trades at  N0.45 and has declined 10%   Year To Date (YtD) following the lifting of the N0.50 price floor."
Analysts at Afrinvest Research, stated: "As more companies file full year, FY:2017 earnings results in this week, we expect investors to take position in fundamentally sound dividend paying stocks. Hence, we anticipate a  largely positive performance in the coming week."
In their comments, analysts at FSDH Research, a Lagos based investment house said: "Bargain hunting is likely to be sustained in coming sessions as market outlook remains positive in the immediate term."
Meanwhile, trading on the Exchange last week showed that the  Oil and Gas sector remained the brightest spot driven by gains in Total Nigeria Plc (+498bps) and SEPLAT (+372bps). Also, buying interest resurfaced in the Banking sector following gains in Sterling Bank (+492bps), Union Bank Nigeria UBN (+705bps) and Guaranty Trust Bank (+104bps).
A total turnover of 2.170 billion shares worth N39.087 billion in 24,657 deals were traded last week by investors on the floor of the Exchange in contrast to a total of 2.018 billion shares valued at N21.740 billion that exchanged hands penultimate week in 25,496 deals. The Financial Services Industry (measured by volume) led the activity chart with 1.534 billion shares valued at N17.670 billion traded in 15,208 deals; thus contributing 70.69% and 45.21% to the total equity turnover volume and value respectively.
The Industrial Goods Industry followed with 200.405 million shares worth N6.436 billion in 1,097 deals. The third place was occupied by Conglomerates Industry with a turnover of 188.097 million shares worth N489.453 million in 998 deals.