Nollywood films – 93 DAYS, THE BRIDGE and ISOKEN – would showcase in Hollywood, California, starting on Friday, in what would be the first collaboration between Nollywood and Hollywood.
This is the first time that the foremost film programme in the world and the most historic of all of Hollywood's cinema houses are teaming up to bring a film series from Africa to Hollywood.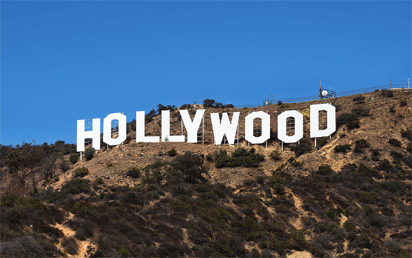 Nigeria joined a select list of seven countries from around the world to be part of the prestigious national screening series, according to the organisers.
The inaugural 'NOLLYWOOD IN HOLLYWOOD' event would hold at the world famous Egyptian Theater in Hollywood with a red-carpet on Friday night, which would feature the screening of 93 DAYS.
It would be a question and answer series moderated by the Chairman of the African-American wing of the Directors Guild of America and an open air, post-screening Nigerian party on the historic Hollywood Boulevard.
Also screening, on Saturday, are THE BRIDGE by Kunle Afolayan and ISOKEN by Jade Osiberu.
Afolayan, Steve Gukas of 93 DAYS and Dakore Akande of ISOKEN would be the ambassadors of Nollywood at the event.
The event would be co-presented by the giants of the Hollywood film industry, the School of Cinematic Arts at the University of Southern California and The Grauman Egyptian Theatre.
Also, O2A Media, Inc., the production company of Nigerian-American filmmaker, Ose Oyamendan, would be the other co-presenter.
In attendance would be top Hollywood film directors and actors, producers, distributors and faculty of the topmost film programme in the world, the school of cinematic arts at the University of Southern California.
Also in attendance would be celebrities, Nigerian-born actors and filmmakers in Hollywood and Consul-Generals of some of African Embassies in Los Angeles.
A video by Afolayan posted on Tuesday night about the event is one of the top trending videos on social media this week.
Maceo Willis, the operations director for the event, described the historic event as "a miracle".
"It's a miracle as miracles go. No one would have thought University of Southern California and The Egyptian would be interested in putting Nollywood on showcase.
"Ose – Oyamendan – made a strong case and he had the pedigree to back it up".
Willis, however, expressed disappointments at the lack of support for the historic event by Nigeria.
"My biggest shock was that the Nigerian cultural ministry and embassy didn't see the importance of backing an event that is the biggest showcase in African cinema history despite months of talking to them.
"Nations beg for this opportunity that can transform a country's film and tourism industries and Nigeria almost missed out on it.
"Thankfully Air France stepped in and flew in the actors and filmmakers. Hopefully, this is the beginning of great things for Nollywood in Hollywood,"Willis said.
Subscribe for latest Videos