By Esther Onyegbula
In view of the recent development in the state whereby some youths in Aguda Surulere, Itire and Akala-Mushin areas of Lagos State engaged in acts of brigandage, sell and use of illicit drugs, cultism, unlawfully possessing and using firearms to fight rival cult groups, the Commissioner of Police, Lagos State, CP Edgal Imohimi on Wednesday, 28th February, 2018, met with stakeholders, traditional rulers and opinion leaders of Itire community, in Itire/Ikate LCDA.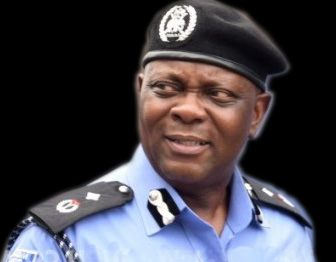 At the meeting, attended by the  Commissioner, Ministry of Local Government and Community Affairs,  Muslim Olohunde Salami, SSA to the Governor of Lagos State on Security, Yinka Akinriade, the Chairman Itire IKate LCDA, Mr. Apatira Ahmed, the Chairman Coker /Aguda LCDA, Mrs Akinyemi -Obe, traditional rulers and opinion leaders in Itire community, the CP sought their partnership and cooperation in the ongoing effort of the Command to eradicate cultism, stem the rising trend of drug usage and abuse and other forms of social vices prevalent among the youths in their areas.
The CP urged parents and elders of Itire community to borrow a leaf from their counterparts in Ikorodu whose partnership with the police ensured that over 860 youths in their area renounced cultism and surrendered their firearms to the police. He urged them to treat the issue with the urgency it deserves.
He further urged the youths to take the olive branch offered them by the Command as the Police authority would be glad to welcome and retrieve drugs and weapons from them.
The CP however warned that youths who challenge law enforcement officers with firearms would be met with proportionate force.
He stated further that if persuasion fails, the Command would be left with no choice than to arrest and diligently prosecute law breakers no matter how highly placed.
The meeting ended with a pledge by the elders and stakeholders that they would assist the Command in addressing the issues raised at the meeting by talking to their youths on the negative impact of cultism and drug abuse.