The Turkish government conclude plans towards recriminalising adultery Turkish presidential spokesman Ibrahim Kalin said on Wednesday.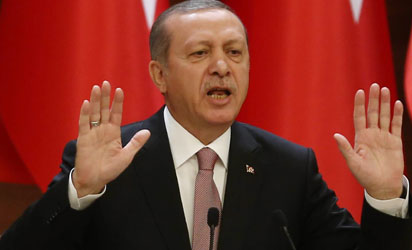 "Our president has ordered work to be conducted on this.
"The Ministry of Justice would later share further details on how the country's laws would be changed,'' Kalin said after President Recep Erdogan had said that Turkey should consider recriminalising adultery.
Turkey decriminalised adultery in the late 1990s.
In 2004, Erdogan's ruling Justice and Development Party, a conservative Islamic political group, had proposed recriminalising it.
The government, however, had to back-pedal on its proposal following a backlash from the secular opposition Republican People's Party (CHP) and warnings from the European Union.
The opposition reacted similarly to the revived proposal, with CHP member of parliament Ceyhun Irgil saying on Wednesday that parliament should not be regulating "issues regarding people's privacy," according to state-run Anadolu news agency.
"We need to raise awareness in public," Irgil said.
However, Erdogan seems determined to push forward with the change.
"I think it would be very, very well timed to again discuss the adultery issue too, because our society is in a different position with regards to moral values.
"We took a step there in line with the EU's demands, but we made a mistake," Erdogan said following a speech in parliament on Tuesday, referring to the 2004 proposal.
Erdogan's remarks on the issue come ahead of a summit he is expected to attend with EU officials in Bulgaria in March.
AFP