Stockholm – U.S. President Donald Trump has been nominated for the 2018 Nobel Peace Prize Henrik Urdal, Director of the Peace Research Institute Oslo on Thursday.
Trump is a critic of Russian leader Vladimir Putin and the UN refugee organisation UNHCR.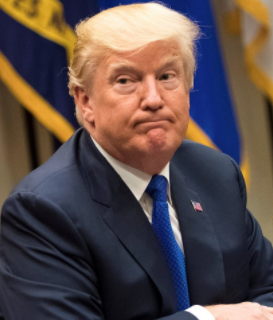 The nomination ended on Wednesday, but the five-strong Norwegian Nobel Committee has yet to formally register all the nominees and can add their own proposals when they will meet at the end of February.
The Nobel Peace Prize was endowed by Swedish industrialist and inventor Alfred Nobel and was first handed out in 1901.
"It has been awarded 98 times to those who "have done the most or the best work for fraternity between nations.
"It is also for the abolition or reduction of standing armies, and for the holding and promotion of peace congresses.
"Trump has been nominated by an American, Henrik Urdal, Director of the Peace Research Institute Oslo said.
The institute is unaffiliated with the Nobel Prize.
Urdal said the argument made for Trump was similar to last year's, citing Trump's "peace through strength ideology."
The UNHCR was proposed by a member of the Norwegian opposition Socialist Left Party for its role "in standing up for refugee's rights," Norwegian news agency NTB reported.
The Russian opposition daily Novaya Gazeta and human rights groups and activists who assist torture victims in Russia were nominated by other party members.'' it said.
The White Helmets a volunteer rescue group in Syria, and Congolose physician Denis Mukwege, who has assisted victims of the country's civil war, were also nominated again.
A parliamentarian from the Progressive Party nominated Iraqi-Kurdish Peshmerga forces for their role in combating Islamic State.
Last year's prize went to the International Campaign to Abolish Nuclear Weapons (ICAN). (dpa/NAN)