By Gabriel Enogholase
BENIN—AN Edo AState High Court sitting in Benin City, has held that the suit by the Enogie of Eyaen in Uhunmwode Local Government Area of Edo State, His Royal Highness, Aiwerioghene Iduriase for himself and on behalf of the community against the Nigerian Army and Post Service Housing Development Limited is competent.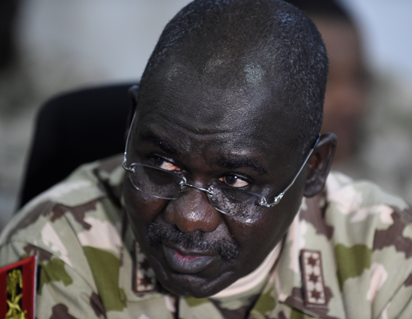 Trial judge, Justice O.S. Uwuigbe, in his ruling on the preliminary objection by the defendants praying for an order striking out the suit for lack of jurisdiction, held that the court has jurisdiction to entertain the suit.
HRH Iduriase,  for himself and the Eyaen community had instituted a suit against unknown trespassers A, B, and C later identified to be the Nigerian Army and Post Service Housing Development Limited for trespassing on their land.
Earlier, counsel to the defendants/applicants, Mr. Musa Ahmed, had told the court that the unknown trespassers against whom the action was instituted were not parties known to "our jurisprudence."
He told the court that only persons with juristic personality can be sued and added that the present action was not brought against proper or competent defendants known to law, saying that the suit was incompetent.
He said, "Where a non juristic person is sued, the parties would not have been properly constituted as this will rob the court of its jurisdiction to entertain the case before it" and therefore, urged the court to strike out the suit as it lacks jurisdiction.
However, counsel to the claimants,  Mr. E.C Abednego, argued that the preliminary objection was grossly incompetent, adding that the memorandum of appearance was filed out of time.
He further submitted that the memorandum of appearance did not contain the names of the defendants, saying that it was detective and that the counsel for the applicants does not have a right of audience.