By Egufe Yafugborhi
THE Annual Open Golf Tournament of the Nigerian Society of Petroleum Engineers (SPE) ended in Port Harcourt, Rivers state, Saturday, with participants reaching out to improve awareness on care for the heart and support recovery of those with ailing hearts.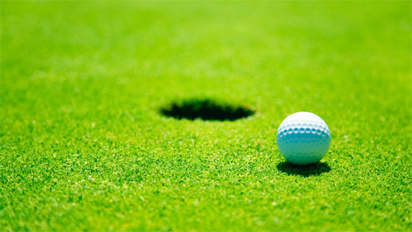 The event, 3rd in the series and held at the Port Harcourt Gulf Club, attracted notable golfers and enthusiasts including Amayanabo of Twon-Brass, Alfred Diette Spiff and GOC 6 Division of the Nigerian Army, Maj Gen Musa Yusuf, who represented Chief of Army, Maj Gen T.Y. Buratai as Special Guest.
Juliet Joseph, Secretary, SPE board and Chairperson, Gulf Tournament, recalled that the competition, in its first year partnered the Nigerian Medical Association in the fight against cancer and focused on sickle cell anaemia last year.
"This year the Nigerian Heart Foundation. We know several persons, including children, are born with various heart conditions, some acquired after birth. The heart is the pump of our body. Once that pump is not working, anything that goes wrong with it affects the general body.
"So, we want to contribute to making the public aware through this gulf tournament. The golfing community, not a very big one, but we do our best to spread this message and donate to healing ailing heart", she explained.
Alongside the golf tournament, the Nigerian Heart Foundation team, also supported by Power Oil, were on hand to check participants' heart conditions, including blood pressure, offering necessary advices on improved care for the heart.
The event climaxed in an evening of presentation of prices for various winners in the four category tournament, so were health presentations and financial contribution on assisting the foundation to improve awareness on care for the heart and succour for those diagnosed to be affected.