The lawmaker representing Abia North Senatorial District, Mao Ohuabunwa, has described report that he empowered women in his constituent with frying pan and camp gas as mischievous and deliberate spread of falsehood.
Senator Ohuabunwa, who spoke through his Special Assistant, Uche Okoli described the report as a distortion of fact and misrepresentation of what happened.
Okoli said the senator conducted a skill acquisition training programme in 2017 which was handled by Small and Medium Enterprise Development Agency (SMEDAN), adding that after the training, each person was equipped with the necessary tools needed in the area of training with a financial support of up to N50,000.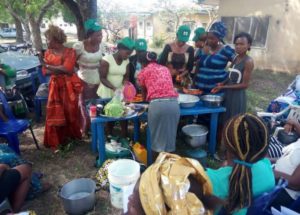 "Politics of lies and falsehood only makes a mockery of the individuals involved, the picture being peddled around only tells a part of the story.
"In 2017, the distinguished Senator Mao Ohuabunwa, in line with his commitment to teaching Ndi Abia North to fish instead of giving them fish, embarked on Skill Acquisition Training programme for Abia North Women and Youths in Partnership with Small and Medium Enterprise Development Agency (SMEDAN) and part of the skills included making pastries; the beneficiaries chose the skills themselves."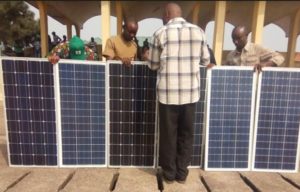 " After the training, they were given working tools and grant to start up the business with a firm commitment from Senator Mao Ohuabunwa to facilitate access to SMEs loans as the business grows from subsistent stage to SME," Okoli said.
The Senator's aide further noted that the picture trending on the social media "is only an edited part of the story to suit the narrative from the usual suspects to achieve an agenda best known to them."
"We are not bothered about the narrative these individuals are pushing, the distinguished senator cannot be distracted. His focus on empowering the people of Abia North is already paying off as these women empowered with these equipments are very grateful and they are already impacting positively to their families. Other youths who were also trained in Solar Power and other skills are bringing in results" he added.
Okoli added that the second phase of the programme is ongoing.
One of the beneficiaries of the skill programme, Mrs. Ogechi Nwosu, from Isuikwuato local government area, said she makes about N3,000 daily from her pastry business.
"I am doing well, I make doughnuts, chinchin and so many other things. The training changed my life and the start up cash of N50,000 went a long way to help me stabilize my business." another beneficiary, Mrs. Victoria  Akanu from Ohafia noted.