By Emma Ujah, Abuja Bureau Chief
Some critics of the Buhari administration have expressed concerns over the growing debt of the Federal Government, especially the part incurred through foreign loans.
However, in this interview, the Director-General of the Debt Management Office, Patience Oniha, explains that strategies have been put in place to avoid a repeat of the debt trap from which the 2005 Paris Club deal under former President Olusegun Obasanjo extricated Nigeria.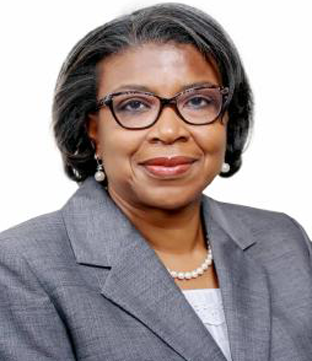 Excerpts:
Some financial analysts have expressed concerns that Nigeria's foreign debt is moving towards the pre-2005 level and that we may fall into the problem of foreign debt trap again. What is your reaction?
Where we were before the exit from the Paris Club really was where most of Nigeria's debt was in foreign currency, meaning most of it was external. Then, as we were told, we didn't keep proper records, there wasn't a central office managing the debt, so there were several reasons we fell into a debt trap because, to manage debt, you need information, you need to monitor and you need to service.   Thankfully, as a first step, all of that is behind us. We had a DMO created and, since then, we haven't had a single record of default.
To answer the question specifically about the external borrowing, let me explain that it is backed by a strategy and a plan, it is not just happening because we want to go and borrow externally.
What strategy informed this development?
The Debt Management Policy of the Federal Government is that 60 per cent of borrowing should be from the domestic market, that is,   Treasury Bills, FGN Bonds, Savings Bonds and then Green Bonds, and then 40 per cent should be external.
The reason for that strategy is that, just as you diversify your investment, you also diversify your sources of funding so you are not dependent on only one source. The percentage of our external debt before we went to the market in November 2017 was only 23 per cent of our total public debt.   That was even an improvement when you compare it to 2008, 2009 where over 80 per cent of our total public debt was from the domestic market.
What are the implications?
What that means from a macroeconomic point is, if the Federal Government depends on borrowing from the domestic market, first of all, it will be a question of borrowing at relatively high rate because we are a developing country; the level of interest rate would be higher than that of the advanced countries.
That way, your interest cost is higher. It also means that your borrowing is concentrated on only one place.   If there is a tightening of liquidity or there is a slight challenge there, the impact could be heavy.
The third part, which most economists have mentioned, including the organised private sector in Nigeria, is that because government is actively borrowing from the domestic market, the liquidity available to them, meaning the funds banks would have lent to them, is being lent to government and that also even where some money is remaining for banks to lend to them, because the rate on government securities are high, it means they have to borrow at high rate. So there are very many macro reasons we should achieve a slightly better balance between our domestic and our external debts.
So, like I said, if we are looking at that 60 to 40 per cent ratio and, before we issue the $3 billion euro bond in November, the borrowing will be 23 per cent external; if you start counting from that time, it, obviously, means we still have a bit of a journey to go because we are still near domestic borrowing. Ordinary mathematics will tell us that we need to accelerate the rate of external borrowing to achieve 60 40 per cent balance.
The overall objective is diversifying your sources, reduce your dominance in the domestic market and I have explained the macro benefits to the real sector in terms of availability of credits, because government believes that the private sector should drive growth; so we want them to be able to access credits at good rate that would enable them make profit.
And for those who are exporting to be able to export competitively, or for our local products to be able to compete with import, the rate should be low. The other point is in terms of diversifying sources and what it does to other users in the market; the other benefit to the government is that because we have been borrowing, most of our debt is in the domestic market, it means our interest cost is high. If you check 2016, 2017 using FGN Bonds, we were borrowing at rates as high as 17, 18 per cent.
The rate on Treasury Bills, which is a discounted instrument, got to about 18 per cent.   If you do the effective cost because that is a discount upfront; it comes to about 22 per cent. So the issue is, should government be borrowing at that rate?   Certainly too high.
Compare that to when we borrow at the international market at anywhere between 6 and 7 per cent. If we pick the November $3billion euro bond we issued, the one for 10 years, the $1.5billon was at 6.5 per cent and the one for 30 years was 7.62 per cent.
If you compare those to the domestic borrowing, you are making huge savings including even for the 30years. So for the 30 years, you are making a savings of up to 10 per cent per annual and that is huge. In terms of interest cost, which you can describe as debt service, going external reduces the growth of our debt service obligations. It also reduces the cost of borrowing.
Then of course we were able to access longer term funds, which is what we need to build major roads, major bridges or airports.   It is not five-year money you would use; it is long-term money for structures because structure-money is always long term because infrastructure can last several generations.
From your explanations, foreign borrowing is cheaper, reduces your debt service, frees up space for the domestic market for the private sector. What about the exchange rate risk?
I want you to note that our external borrowing is still a small component of our total public debt. But having said that, we need to also, in looking at some risks, analyze the economic environment and the future.   Government is doing several things that will ensure that Nigeria has healthy reserves, and healthy reserves mean FX (Foreign Exchange) is coming and FX is going. The first thing is that we are actively trying to diversify the economy so that we can produce more; to produce more even if we don't export, we consume and if we consume what we produce, we reduce import.
So that speaks to several products like rice, wheat and the refineries and there are several things we are trying to produce locally that would reduce the demand for FX. But included in that diversification are sectors such as solid minerals and, of course, you will export.
Consequently, there will be more FX inflows. If we, for instance, get our refineries working or our private sector operators are building refineries, then really we will be exporting. So foreign exchange will come from other sectors other than crude. When that happens, we will conserve foreign exchange because we are not so import dependent and then we will earn more foreign exchange.
What I am saying is that in terms of the macro-economy, let us stop looking at it in terms of 'what if oil prices fall?   What if oil production reduces? There are all these economic policies and activities going on underground that, in some years to come, they will help us sort out that dependence on imported foods and products as well as crude oil being the major source of FX revenue.
While all of these may not happen this year or next year, the fact that the borrowings are long-term means there is time for these policies to materialize. We have seen what has happened with rice, so we know it is possible.
The N100 billion realized from the SUKUK Bond has been used to fund several on-going projects across the country.   I wonder how government will be able to pay the investors since the fund was not used for a particular project.
The SUKUK serves good purpose of borrowing and tying it to capital. Based on the approval, and we have to issue that product including from the regulators, the Sharia Council and the Central Bank, you can only use it for projects and we are complying with that fully.
Obviously you can use SUKUK to finance hospitals or a university hall. What happens with SUKUK is that there were 25 road projects in all the geopolitical zones, so this N100 billion was technically divided into the six geopolitical zones and then the Ministry of Power picked those roads in these zones that were considered economic; economic in the sense of traffic. Maybe we will get to the point where you will raise money and all of that money will be for one project. But for now this was how it was distributed.
The DMO used to be inundated with requests by state governments seeking approval to access funds from the capital market.   What is the current situation?
State governors are not allowed to borrow externally by law, so it is the Federal Government that does the borrowing and on-lend to them and such loans are project- tied. For such loans, state governments will pay back by way of deductions, so to that extent the Federal Government is covered. It is expressly provided for in the Fiscal Responsibility Act.
There are guidelines for borrowing by Federal Government agencies as well as sub-nationals.   The guidelines provide that such loan should not exceed 40 per cent of their revenue from the previous year. The idea is that if you still want government to run, let them have 60% to run the business of government. If a state wants to borrow from a commercial bank in Nigeria, it will still come to us to be sure it is not more than 40 per cent of previous year's revenue.
In fact the banks themselves will notify us; that is the requirement of the law that they were not complying with until everybody's eyes became clear in 2015. Not many states have come to issue bonds since 2015; Lagos is the only state that has been in the market and you know why, they have IGR.   Their laws on borrowing are very strong- it is all devoted to capital, they have a Debt Reserve Account, so the market will buy that because the market sees it and they are thinking rationally. Lagos has done that successfully.
What is your assessment of that market?
The market has remained active, it is a market that responds to trends, to information and so we are talking about the security market. Movements in the market are explained by certain factors they don't just happen. If it is a case of liquidity is dry because of OMO or when CBN sells a lot of FX, the banks will pay in naira and that naira goes to CBN. Second, it may create pressure on FX. So they do the OMO operations but the Treasury Bills, it is our auction, the Federal Government is the issuer, it is on our balance sheet.
What strategy do you have to deepen the secondary market of the bonds you issue?
We already have an active market both for Treasury Bills and FGN Bonds; we have many institutional players. For the FGN Bonds and Treasury Bills, the market is largely institutional and, thankfully, whereas the market started on the basis of telephones and all of that, now we have an institution that is purely for this.   It all started from the market, from those securities issued by the DMO's working with the banks and discount houses then.
So there is already a trading platform for fixed income securities; that is where you find some banks went and issue commercial papers, some other companies also issue commercial papers that are listed in and traded on FMDQ.
What do you want to see happen as you issue the FGN Bond each month?
We would want investors to continue to have that confidence that the securities are safe, and that   government will honour its obligations and that the securities are liquid. If we issue a 20-year bond or a 10-year bond, you don't have to say 'I cannot keep my money for 10 years, I may need it after 2 years'; you either buy the 3-year bond if we are issuing it or buy the 10-year bond knowing that when you need your money, you can sell it; so we want to keep that confidence in the market.
We would like to increase the numbers of players in that market. We have moved from the point where banks were the major players to where their ranking now is number two or three both for the auctions and for the trade. Of course you know we have pension funds, farm managers, assets managers. And now and again, we still have foreign investors in the market.
How are you attracting Nigerians in the Diaspora to invest in FGN Bonds?
Nothing stops Nigerians in the Diaspora from investing in FGN Bonds, in the savings bonds, if that is where their capacity is financially, or Treasury Bills. Some of them, as you know, have accounts with Nigerian banks.
Technically all our products in the domestic market are available to them. The other one of course is the Diaspora Bond which was issued in the international market that is a dollar dominated instrument.
This $2.5billion that we are planning to issue, it is not borrowing to finance the budget. It is borrowing to re-finance domestic debts. Last year we got approval to issue euro bonds of up to $5.5billion made up of $2.5 billion to fund the 2017 budget deficit and the $3billion approved by FEC and the National Assembly to refinance domestic debts.