Gains by PZ Cusson Nigeria Plc and Cadbury Nigeria Plc among other companies that appreciated in price today buoyed the equities capitalisation by N58 billion.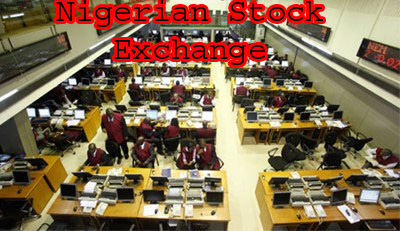 Analysis of activities in the stock market showed that the market capitalisation rose to N15.126 trillion from N15.068 trillion, representing 0.4 percent increase after 18 equities rose.
Similarly, the All Share Index, ASI, appreciated by 0.4 percent to settle at 42,148.40 points from 41,987.74 points yesterday.
PZ Cusson, which led the pack, appreciated by five percent to close at N24.15 from N23.00, followed by Cadbury Nigeria Plc with 4.97 percent increase to close at N15.85 from N15.10.
Livestock Feeds Plc ranked third on the top five gainers list, rising by 4.76 percent to close at N1.10 from N1.05; Aiico Insurance Plc chalked up by 4.48 percent to close at N0.70 from N0.67, while Red Star Express Plc was up 4.35 percent to close at N6.00 from N5.75 per share.
On the other hand, Conoil Plc led the losers chart, declining by 9.67 percent to close at N35.50 from N39.30.
Unity Bank Plc placed second, depreciating by 9.20 percent to close at N1.48 from N1.63. Sterling Bank Plc nose-dived by 9.05 percent to close at N1.81 from N1.99; Diamond Bank Plc went down by 8.52 to close at N2.47 from N2.70, while FBN Holdings Plc declined by 7.26 percent to close at N10.85 from N11.70 per share.