By Ayo Onikoyi
Afro Pop and R&B singer, Praiz  certainly had an amazing Valentine Day as he treated  five lucky fans  to a lovely dinner date for two with Praiz at the Scotch Bonnet Restaurant. The five lucky winners who brought along their dates or partners won the tickets after having streamed Praiz's newly released "2 Minutes EP.
Fans of Praiz  also got a chance to call in and speak with him and also tweeted him live on Valentine's Day, to know what the "Rich and Famous" crooner has been up to and got more gist on how they can become winners of all the goodies.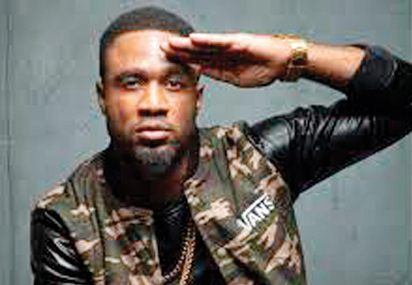 He was  live on air at the Beat 99.9 fm by 10 am on February 14, and later that day by 2pm he also had a live twitter chat with fans on the Music Plus Tweet Guest. Fans  who tuned in joined the conversation with him, with the hashtags #LiveWithPraiz and follow @_musicplus & @MtechNigeria.
According to the singer, the offer to dine with him lasts till February 25, 2018 and any fan who wishes to join him for a dinner at the Scotch Bonnet restaurant, should subscribe to stream  Praiz' "2 minutes" EP by texting 265 to 5900 (MTN subscribers only).
"The top 5 streamers will be selected and they get to win dinner for two with Praiz at the Scotch Bonnet restaurant," he said.
Praiz who recently released his highly anticipated "2 minutes" EP is set to perform at the 100% Valentines outdoor concert this weekend. The initiative is supported by  MTECH communications.