Some Christian and Islamic clerics of Plateau State origin under the aegis of Joint Cleric Action for Plateau State, JCAPS, have hailed the Plateau State governor, Rt. Hon Simon Bako Lalong for what they described as the "steady progress and prosperity that have returned to Plateau State since his assumption of office despite the gloomy realities of the country."
In a statement signed by Joseph Shaiyen and Abdulrahman Gambo on behalf of the group, the clerics said it would be unfair to the principles of truth and fairness if they do not speak out on the new lease of life which Plateau state has been enjoying since Lalong came to power.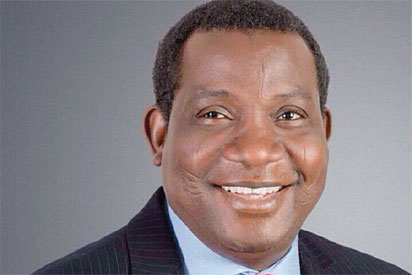 They further said it is the peace and conflict resolution initiatives of the current governor that have created the enabling environment for some leaders of both the Christian and Islamic faiths to come together to assess the condition of the state and give their verdict.
The statement, which was part of the outcome of a meeting between selected leaders of the two faiths to further explore ways to consolidate on the peace in Plateau State, further noted that "at a point in this State, we remember that it was difficult for adherents of the two leading faiths in Plateau to trust each other because of the dark events of the past. But today, thanks to the painstaking initiatives of the governor; tensions have been deescalated and Plateau State is being returned to its former days of glory."
The clerics also commended Governor Lalong for what they termed "the exceptional management of state resources to the extent that workers' welfare continues to receive priority attention, leading workers in the State to give the governor a new alias, 'Baba Alert', due to the prompt payment of salaries and pensions."
"We are also not unaware of the enormous infrastructural development going on in several areas of the state. This has also led to the revival of economic activities with the people being empowered the more in the process.
"We hereby ask all Plateau indigenes, irrespective of tribe, religion or party affiliation, to continue to support the governor and allow him continue his good works for the benefit of Plateau people.
"We must all eschew the unnecessary rivalries that have dogged our State and its good people in the past, and support Governor Lalong who has shown uncommon courage and management skills in moving Plateau forward.
"This is the least that posterity demands of us", the statement concluded.