By Gabriel Enogholase
BENIN— PLANTATION Owners Forum of Nigeria, made up oil palm plantations and refineries, have rejected alleged plan by a private agro-allied firm, OLAM Group, to import tonnes of oil palm products into the country.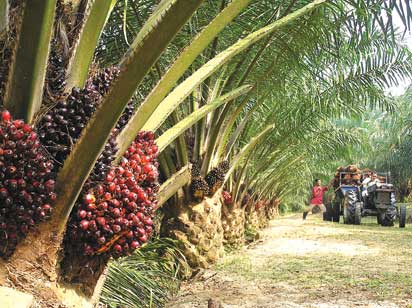 The group described the move by the firm to import 95,000 metric tonnes of crude palm oil, 50,000MT of stearin in bulk, 60,000MT of crude palm olein and 50,000MT of palm fatty acid distillates as "scandalous and offensive to the collective sensibilities" of local palm oil producers and the government.
Executive Director of POFON, Mr. Fatai Afolabi,  who addressed newsmen in Benin City, Edo State, yesterday, said they were aware of the alleged "activities of OLAM and some trade agents of the Malaysian Palm Oil Board" to destroy the Nigerian oil palm industry.
He  said: "As they could not find their way to remove tariff on crude palm oil, they have resorted to seeking dubious cover under the West African Trade Liberalization Scheme to import palm oil into Nigeria from Cote D'Ivoire.
"On the side of local producers, it has the potential to cripple the rising wave of investment currently being witnessed in the expansion of plantations and processing facilities. On the side of the government, the proposition by OLAM amounts to an affront on the Agricultural Production Policy and Economic Recovery and Growth Plan of government."
He told journalists that the forum had registered its disapproval in a letter dated February 8, 2018 and addressed to the Minister of Agriculture and Rural Development, Chief Audu Ogbeh and his counterpart in the Ministry of Finance, Mrs. Kemi Adeosun.
He, therefore, called on the Minister of Finance to adopt the resolution reached at a stakeholders' meeting organised by the ministry on December 13, 2017, to discuss the application by the firm.