By Dirisu Yakubu
ABUJA-National chairman of the Peoples Democratic Party (PDP), Price Uche Secondus has said the party will collaborate with the International Republican Institute (IRI) to harness the leadership potentials of young Nigerians for national development.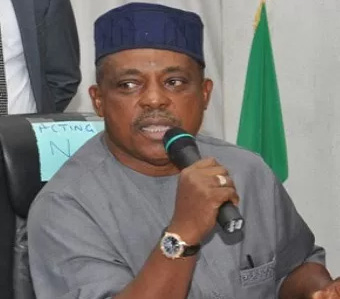 Prince Secondus stated this while receiving a delegation of IRI led by the President, Dan Twining which paid him a courtesy visit at the party's national secretariat, Abuja on Wednesday. According to the PDP boss, the party will take advantage of its grassroots presence to engage many youths and bring them up to speed with the demands of contemporary leadership.
"We have plan out our strategy on how to get to our people and our major target is the grassroots. We will be focusing on what we have- the young people who are the future leaders of tomorrow.
"We want to bring them up in the leadership of the country as we plan to bring the youth and women together. These are the areas we will need your help," Secondus said.
On his part, Twining noted that the institute is excited to work with Nigeria, adding that new programs intended to make political parties more responsive to the yearnings of the people were in the offing.
He said: "Nigeria is the most important country for IRI in Sub-Sahara Africa. We are recommending to restate new program here to help political party's become more responsive to citizens and help citizens to connect with political party's in much direct ways.
"We think Nigeria is essential to the future of Africa and the future of the world. So, IRI cares about Nigeria not just because of the past but also the future."