By Johnbosco Agbakwuru
ABUJA—THE Federal Government yesterday said it was working hard at addressing the protracted Oshodi-Apapa expressway gridlock in Lagos.
Vice President Osinbajo who gave the assurance when he received a delegation of the Lagos Chamber of Commerce and Industry, LCCI, at the State House, Abuja, also said government was putting in place policies to fast track economic growth.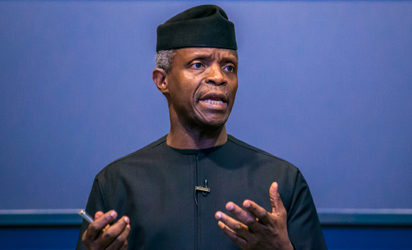 He said in conjunction with the private sector, the Federal Government was resolving the Apapa, Lagos traffic gridlock.
The Vice President said Muhammadu Buhari-led administration, in line with its Economic Recovery and Growth Plan, would continue to ensure the implementation of policies to drive socio-economic growth and prosperity.
According to him, "I think that no one is in doubt that we have very great policies and we will ensure that these things are implemented and are done as faithfully as possible."
The Vice President in a statement by his spokesman, Laolu Akande, said the private sector in Nigeria would continue to play a prominent role in the economic programmes and initiatives of the Buhari administration.
He said, "If you look at our economic programmes and several other initiatives, the private sector plays a prominent role in them, and that is how it should be. So there is no question that the roles the LCCI and private sector play are critical to the kind of development policies and plan that we have in this government."
Osinbajo commended the LCCI for its Presidential Policy Dialogues on the economy, which he noted had helped in shaping some initiatives and policies of government.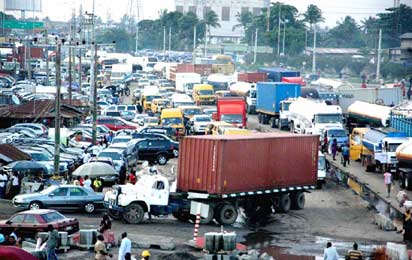 He said the administration would continue to have robust engagements and work with the private sector and stakeholders in developing plans for implementation of several economic projects.
Speaking to State House correspondents after the meeting, the leader of the delegation  president of LCCI, Babatunde Ruwase, said, "There has been some progress, particularly in the ease of doing business policy of government that was put in place and the various other presidential orders that they have introduced so far have impacted positively in the business environment for us as business people."
Ruwase said it had become easier for business people to access foreign exchange to import raw materials, pointing out that there had been some stability in the foreign exchange market.
He also said there had been improvements in power and in road construction, which enabled businesses to move their goods from one part of the country to another.
Ruwase lamented however, that "the bridges we have in Lagos now are being turned to trailer parks, which is not good for business," suggesting that the rail lines from the Apapa Ports should be resuscitated to make it easier for goods to move from the ports to various areas of Nigeria."