Local, foreign investors consider opportunities
New petroleum policy excites investors
Lull in oil market, budget cut, militancy constitute new threats
Stakeholders to propose alternative funding, other measures as NIPS opens in Abuja
With over 36 billion barrels and 192 trillion standard cubic feet of oil and gas respectively, Nigeria stands tall as a leading petroleum giant, with many viable and feasible opportunities in Africa. Investigations by Sweetcrude showed that in the upstream, investment opportunities exist in the exploration and production of crude oil and condensates.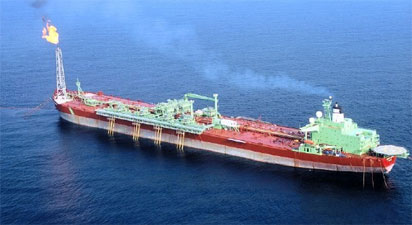 In the downstream sector, opportunities exist in refining, distribution and marketing of petroleum products, by-products and derivatives. The investors, it was learnt can construct depots, filling stations and procure tankers for storage retailing and distribution of products.
A document obtained from the Ministry of Petroleum Resources, showed that other opportunities abound in the gas sector for investors interested in the production of various products, including liquefied petroleum gas. This involves the construction of infrastructure and distribution systems nationwide.
It indicated that they can invest in the exploitation of compressed natural gas (CNG), involving the use of tube trailers to deliver gas to consumers who are not close to existing gas facilities. The Investors are further needed to invest in the popularization of gas as automobile fuel, which demands the establishment of filling stations and conversion workshops to convert automobile engines from petrol and diesel to CNG.
These liquids are commonly used in their crude form as solvents and feedstock for production of chemicals or fractioned into liquefied petroleum gas (LPG), cooking gas and natural gasoline.
Investing in this segment requires the establishment of NGLs extraction plants to recover NGLs from major gas supply schemes. There are also opportunities for investors interested in building petrochemical plants, particularly because of proximity to gas, and easy access to ports for exportation of finished products and importation of essential inputs are available.
Potential investors who have no interest in direct investment could establish outfits to provide specialized services to core operators. Services with high demand include surveying and civil works which have to do with geodetic control establishment, mapping and site surveys, drilling locations preparation, construction of access roads and mud piles and supplies of cement, chemicals, gravels, iron rods, timber and labour. They could provide seismic data acquisition and interpretation services, which involve seismic party services and supply of consumables such as steel casing, recording equipment and spare parts.
New petroleum policy
Investors seeking to invest in Nigeria's petroleum industry should have proper grasp of new government petroleum policy, especially as it provides adequate information on the nation's endowment, plans, management and regulation in Nigeria. It is also important as it places emphasis on not only oil and gas production but also value addition through increased refining.
Specifically, the policy stated that Nigeria remains the only Organisation of Petroleum Exporting Countries, OPEC member without effective oil refining capacity. It stated that investments in mid-stream infrastructure (storage, terminals, transportation and processing) have lagged behind upstream investments. The policy disclosed that even the upstream crude oil export business has suffered because of insecurity, adding that Nigerian production has not risen in line with its potential or peers in the Middle East or Africa.
The policy stated that the petroleum sector has been dominated by state ownership and dominant market power in the upstream and mid-stream, thus constraining increased involvement of the private sector. It stated that there are fiscal disincentives to new participants; a lack of regulatory rigour and absence of governance in cost efficiency. The policy noted that as a result, state control and rent seeking by government limited the growth of self-sustaining industries.
"Despite having large energy resources, Nigeria has become energy insecure exhibiting multiple dependencies on crude oil exports; product imports; and hydrocarbon-based electric power industry. The oil world has now changed fundamentally and the old policy is no longer relevant to Nigeria's future.
''Oil price has crashed and is forecast by the Petroleum Policy Team to remain at a median $45/bbl real for the foreseeable future. Production around the world remains high, combined with large inventories in storage and even in tankers around the world. The reality is that the world is awash with oil.
"There are forecasts that the world is now starting to enter a post- oil period. Oil demand growth is expected to be slower in the future than it has been in the past, and within the next twenty years, demand for oil may show absolute decline.
''The future for oil producers lies in value added refining and petrochemicals. The intention of this Petroleum Policy is to move Nigeria away from crude oil exports into value added activities in oil, namely refining and petrochemical industries; expanding from oil into gas based industrialisation. The long-term vision of the Nigerian petroleum policy is to become a nation where hydrocarbons are used as a fuel for national economic growth and not simply as a source of income.
''Moving the Nigerian economy away from the current situation where crude oil is exported and no further uses are made of the hydrocarbon opportunities; Oil is not simply exported but is refined and further processed within Nigeria; Nigeria becomes a regional and international centre for crude oil refining; A vision of a diversified industrial nation where Nigeria has significant petrochemical and other petroleum based industries; Diversifying the petroleum resource base within Nigeria, to ensure security of supply; Operate a petroleum industry with a clear division of roles between the private and public sectors."
Challenges, prospect
Meanwhile, the industry has been crippled by many problems, especially increased militancy, low oil price; drop in revenue, budget cuts, suspension of projects and sack of workers. But hope has not been lost because these and other issues will be examined as the Nigeria International Petroleum Summit opens in Abuja this month.
There are also strong indications that Nigeria will attract many investors to assist in developing the industry, especially as OPEC has thrown its weight behind member states in this regard. OPEC stated that: ''Regardless of all the challenges and uncertainties, OPEC Member
Countries continue to invest in additional upstream capacities.
''On top of the huge capacity maintenance costs that Member Countries are faced with, they continue to invest in new projects and reinforce their commitment to the oil and gas market as well as to the security of supply for all consumers.
''Needless to say, this is only a reflection of OPEC's well-known policy that is clearly stated in its Long-Term Strategy and its Statute. In the medium-term, about 160 projects, with an overall estimated cost of some $156 billion, are being undertaken by OPEC Member Countries.''
Subscribe for latest Videos