By Samuel Oyadongha
YENAGOA—Group Managing Director of the Nigerian National Petroleum Corporation, NNPC, Dr. Maikanti Baru, has lauded the progress of work at the Azikel Refinery site in Bayelsa State for achieving 65 per cent completion on stages I, II and III.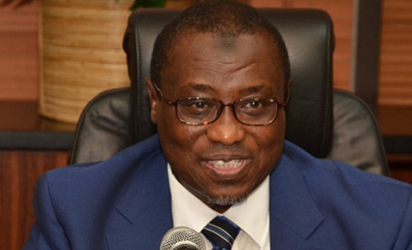 Baru, in his goodwill message delivered by the Managing Director, Port Harcourt Refining Company, Shehu Malami, made available to newsmen in Yenagoa, expressed optimism that the refinery construction will be completed soon to begin onward dispensing of refined petroleum products to the public.
According to him, work on the perimeter fencing, loading gantry, security unit and the administrative building has attained appreciable level of completion while the core refining modules of the ISBL fabricated in Houston, USA, will be freight on skid and coupled at the refinery site.
Stressing the need to encourage the company, he pointed out that the 12, 000 barrel per stream day (bpsd) hydro-skimming refinery will produce petrol, diesel, aviation fuel, LPG and heavy fuel oil.
The GMD also lauded the signing of the certificate of occupancy of the Azikel Refinery and Azikel Power Project acquired land by the state governor, Mr Seriake Dickson, which was witnessed by former President Olusegun Obasanjo and himself.
He noted that of the 22 refinery licences granted by President Muhammadu Buhari, Azikel Refinery is in the forefront of ensuring that Nigeria attains self-sufficiency in petroleum products.
Baru pledged that NNPC will continue to support the project towards completion and lauded President Buhari for the policy towards improving production of refined petroleum products to ensure availability in all parts of the country.
"I am optimistic that the combined effort of the NNPC and output from private refineries will impact positively on capacity and improved production of petroleum products in the country."
He emphasized that the Azikel refinery is well poised to meet the mandate of increased refining capacity, adding that Nigeria stands to benefit a lot from the initiative.
He congratulated the Group President of Azikel Group for building a new private refinery and prayed that the steps taken and work done will serve as a roadmap for others to join in industrializing the nation on the path of economic recovery.