By Michael Eboh
ABUJA—The Joint United Nations Programme on HIV/AIDS, UNAIDS, has said it is planning to increase its investments in the fight against HIV/AIDS in Nigeria, while it disclosed that Nigeria accounts for 14 percent of global HIV infections daily.
This is even as Reckitt Benckiser, RB, said the rate of daily infection of HIV has dropped significantly due to the efforts of the Federal Government, multinational organisations and civil society organisations, among others.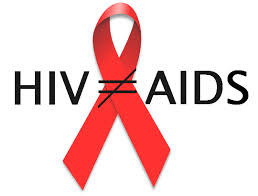 Speaking at a HIV/AIDS awareness forum in Abuja, Marketing Director, RB West Africa, Ms. Aliza Leferink, quoting the WHO, said the current prevalence of HIV in Nigeria is an equivalent of 3.4 percent—about three million people.
She also alluded to statistics from the National Agency for the Control of AIDS, NACA , that as at 2016, there had been a 56 percent reduction in new infections.
She added: "The efforts of NGOs and others on protected sex are really paying off. However, caution is knowing that HIV still exists and infection still takes place."