By Yetunde Arebi
Last Wednesday, 16 year old Ndidi missed out on the Valentine celebration. Not anymore for her, the panties, nail polish, ice cream and other little gifts from her lover and definitely, not those stolen moments of ecstasy, when she had thought herself in a loving relationship, though secretly.
Her bubble had been suddenly burst and her hopes of being with her lover dashed.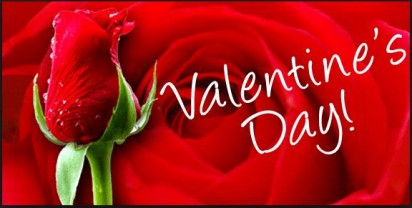 Her young, inexperienced eyes forced open to see the cold, harsh reality of what a love gone sour can be. Ndidi, like many naive young girls had fallen for the sweet, empty promises of love and happily ever after of a smooth operator who had only been taking advantage of her.
I was surprised when my friend Ada told me last weekend that she'd been forced to return Ndidi to the village. Ndidi was a very respectful, cool headed young girl who appeared to know what she was doing.
Her sewing skills as a trainee fashion designer were becoming noticeable, and we had concluded that she could go places under Ada's care. So, I was shocked and disappointed to hear all the sordid stories about her escapade with Sunny, Ada's nephew-in-law who also stays with them.
Sunny had moved down to Lagos from Delta State when he gained admission to the University of Lagos. Accommodation problems had led him to Ada's door step. And because he and his siblings had always been one of Ada's favourite in-laws, she had gladly welcomed him into her home.
Little did she know that she had let in a predator who will upset the peaceful and smooth running of her home. I had always thought of Sunny as a responsible young man too and wondered how he could stoop that low. He had access to all manner of young ladies his age and social status, so why pick on Ndidi, a timid housemaid from the village?
Was Sunny really in love with Ndidi or was he merely taking advantage of her innocence to coerce her into an unwholesome relationship? Perhaps, had they not been caught, the secret affair might have blossomed into something beautiful.
Now, we will never be able to tell. Ndidi celebrated Valentine's Day in the village, wiser but full of regret. There is no doubt that not a few young ladies will be in Ndidi's shoes by this weekend. For another group, theirs will come in another few weeks when they discover that they have been gifted with the responsibility of another life.
Yet, there will be others afflicted with things better imagined than real. To everyone, I say, hope you enjoyed Valentine's Day celebrations. But, let me share with you, how Ndidi landed in the village as told by her boss.
"Ndidi is my niece, the daughter of an aunty in the village. I brought her to Lagos so that she could help me take care of the house. I had also promised her parents that she would learn a vocation as soon as possible. She turned out to be a very good and efficient housekeeper and everyone loved her, especially my husband and the children. Ndidi was fourteen years old when she came to Lagos, though one might find that difficult to believe because of her petit stature.
No one can really tell precisely for how long it had been going on. But it was my younger   sister who caught them at it roughly two weeks ago. She had stopped by at the house to drop something for me. When she got to the house, the windows were shut and the curtains drawn too. It was quite unusual because Ndidi ought to be home at that time. We never allow her go off on her own except on local errands. And at no time do we ever leave our house empty.
She said she was sure she heard voices which sounded like the Radio was on, and assumed that Ndidi must have fallen asleep. So, she started pressing the bell and banging the door and the windows hard.
Finally, Ndidi answered. My sister said she listened as she made frantic movements around the house before coming to open the door. Immediately, her intuition told her something was amiss. She also saw my nephew-in-law sitting quietly in a corner chair in the living room. She asked him what he was doing in the house at such an odd time.
He replied that he come home to pick something. She asked them if that was enough reason to lock themselves in the house and why it took so long to answer the door. She said she kept her cool, but told them that she would tell us what transpired that afternoon.
I couldn't believe it, when my sister narrated the story to me that evening. Ndidi and Sunny had never exhibited any affection of that sort towards each other to my knowledge. If such a thing was going on, I felt that we would have noticed a few careless acts.
I informed my husband about it later that evening and he didn't believe it also. We then decided to call Ndidi for questioning. At first, she would not tell the truth. She kept on denying all that my sister had told to me, weeping and calling God as her witness.
But after I allowed her calm down a little, I told her that it was unfortunate that she refused to tell me the truth because I would have to send her back to her mother in the village as I could not trust her anymore. Of course, she did not want to go back to the village, she was already enjoying the luxury and other advantages attached to living in Lagos. So, she opened up to us.
Ndidi said it was true that my sister saw them together and that she and brother Sunny were lovers. She said they had been dating for some time though she could not tell for sure how long that had been. She described how the relationship started. How he had come to her in the kitchen one evening while everyone was in the living room.
He had told her that he really loved her and would like to marry her when he finished from the university. She said he had been very nice to her and was always buying her gifts, sweets and ice-cream. She told us that he normally comes back home when we had gone out for the day.
Actually, it was just the four of us at home as the children are all away from home until the holidays. Sunny had started by fondling her breasts and then other things had followed. I asked her why she did not inform us that she had already found a husband. She said it was brother Sunny's (as she calls him) idea that they should keep it a secret until they were ready to get married. He told her that we would not like the relationship and would try to stop them from seeing each other.
She confessed that she cannot remember when they started sleeping together, but that it had been quite some time. I asked her if she knew the repercussions of her actions, stressing that she could be pregnant. She told us that she was aware of that fact, but that brother Sunny had assured her that she had nothing to fear as he was using something which could not make her pregnant. I asked her what it was and she couldn't tell.
That night, Sunny did not return from school. He called to say he was having tutorials and would be hanging out with his friends. So, my husband told him to ensure he comes home the next day. But he didn't show up until the weekend, his excuse was that he was very busy.
We were not surprised, Sunny denied everything that Ndidi said. Though guilt was written all over his face and it was very obvious that he was uncomfortable. But he put up a bold show even as Ndidi kept on telling him to his face that he was a liar amid tears.
All he could say was "me, me, Aunty don't mind her, it is a lie. Ndidi is a liar." When Ndidi could not take it anymore, she ran into the room and produced some of the gifts that Sunny had given to her. They were stupid little things like pants, bras, lipstick, nail polish and other silly things that I had never even seen her use. Still, Sunny kept on calling her a liar, an ingrate, and a spoiler. He would turn to us, asking if we would believe him capable of all that she had said. How could he, an undergraduate stoop so low as to start dating a village girl.
I probably would have found it hard to believe, but for the fact that Ndidi had proved her case beyond any reasonable doubt. She even went on to describe how they used to have sex on the couch at the end of the living room where the kids normally play when they are not in their own room. That night, my husband and I decided to send Ndidi back go her mother in the village before anything serious happens.
But first, we had to take her to the doctor's so as to be sure that she was not pregnant. We bought her clothes, shoes, and some other lady's stuff which I felt she might need. We sent N20,000 to her parents towards her training, with a promise that we would continue to send more from time to time. We however refused to give them any explanations, advising that it was better to hear it all from their daughter's mouth.
My husband and sister had convinced me that it was the best thing to do in order to avoid trouble. But I am still puzzled by the fact that Sunny, a university undergraduate, who had access to as many girls as he wanted, could stoop so low to do what he did. It was a big shame, and though he would not admit his guilt, we all knew he had done all that the girl had said.
I couldn't believe that Sunny could do such a thing to me when he knew how much I loved him and his parents, and the likely implication of his actions. To me, he had simply taken advantage of the girl because of her naivety.
And this hurt me. I had always been on Sunny's side, taken him as my own brother, even when my husband accused him of all manner of recklessness. Now, I can no longer welcome him in my home as I am not sure of what he can do to other children."
Do have a wonderful weekend!!