By Emem Idio
YENAGOA—Former Deputy Senate President, Senator Ibrahim Mantu, former Ministers of Information, Prof Jerry Gana, Chief John Odeh,  Mr. Labaran Maku, Peoples Democratic Party, PDP, chieftain, Alhaji Shehu Gabam, were among eminent personalities, yesterday, in Yenagoa, who extolled the leadership qualities of Governor Seriake Dickson of Bayelsa State.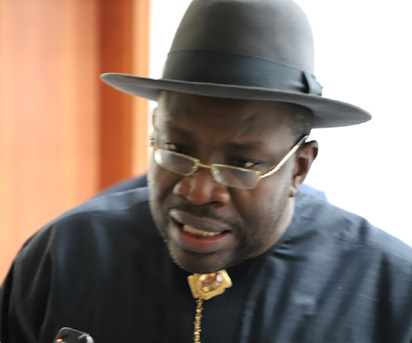 They also enrolled in the Bayelsa State Health Insurance Scheme thus becoming the first honorary enrollees of the scheme.
Meanwhile, Professor  Gana has said that proper information management was a necessary ingredient for democracy to thrive, as information will enable the citizenry to choose good leaders.
Prof Gana,  while commissioning an ultra- modern new Information House built for the state Ministry of Information by Governor Dickson, commended the governor for recognising the role and importance of information in governance.
Gana, who led other personalities including former deputy governor of Sokoto State, Alhaji Muktar Shagari, Senator Mantu, Maku and  Odeh to the unveiling of the edifice, urged managers of government information to be credible by always disseminating truthful information at all times.
He said,  "If people are not well informed, they will choose bad leaders and that is why excellent information management is imperative for democracy. There is a close relationship between democracy and information dissemination because if people are to choose,  then they should be informed very clearly and truthfully."
"In the present era, management of information is one of the most difficult things because of the advent of the New Media, but since information dissemination is very important in democracy, the information managers must devise means to ensure that the people are well educated and enlightened in such a way that they will be able to choose clearly."