Vice President Yemi Osinbajo has said that the Federal Government will continue to strengthen the regulatory framework for good corporate governance, to promote the nation's competitiveness.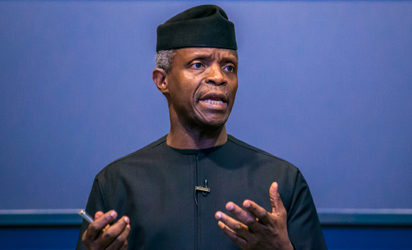 Osinbajo stated this at the Corporate Governance Rating System (CGRS) certification ceremony organised by the Nigerian Stock Exchange (NSE) and Convention on Business Integrity (CBi) on Thursday night in Lagos.
The Vice President was represented by Mr Chiedu Osakwe, Chief Negotiator, Nigerian Office for Trade Negotiations (NOTN).
Osinbajo said government would strengthen regulatory framework through its regulatory agencies such as the Securities and Exchange Commission, the Financial Reporting Council and the Central Bank of Nigeria, among others to achieve competitiveness.
He said that work at both public and private sectors should converge as good corporate governance to promote Nigeria competitiveness.