Meanwhile, Uchechi Kanu, wife of Nnamdi Kanu, leader of the Indigenous People of Biafra, IPOB, has said she is not aware of the whereabouts of her husband, adding that she is not sure if he is alive or dead.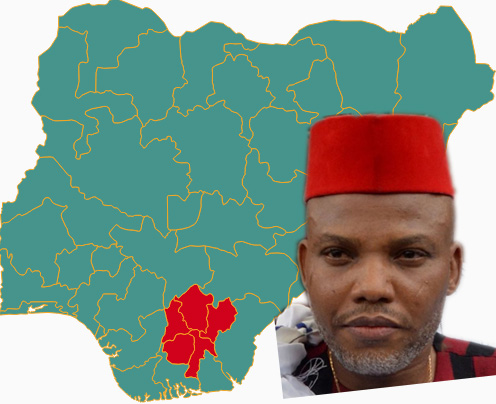 She said the last time she spoke with him, in a telephone conversation was when the army raided their Abia residence in October.
Uchechi insisted that her husband is in the custody of the army.
"The IPOB people are not sleeping. The army is going to tell them where their leader is. Keeping Nnamdi Kanu does not mean that IPOB is asleep," Uchechi said.
"I don't know where my husband is. If he is dead or alive, I don't know. The people that are supposed to answer these questions are the army.
"The last time I spoke  him was when the army came to shoot in our house. He called me and asked if I was hearing the gunshots. I heard the gunshots and started shouting and asked him what was wrong.
"He said they are shooting and he is inside the  house. That was the last time we spoke."
In an interview with BBC Igbo, Uchechi also said the Igbos deserved more than they are getting from the country, noting that  Nigeria needs to allow an Igbo person to rule.