ByFred Edoreh
Caught in the web of governments' choked capacity for direct employment and the slow pace of industrialization, especially in Africa, thousands of fresh school graduates join many more unemployed millions in the labour market, yearly.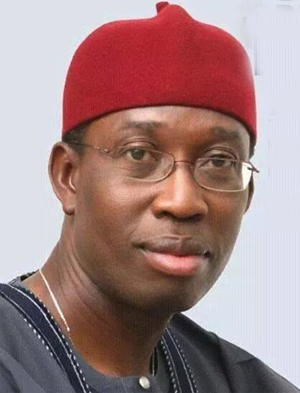 The attendant poverty and disillusionment among youths have its effect on crime rate, social escapism and the recent craze for illegal emigration.
In Nigeria, successive federal and state administrations are trailed with garbages of failed attempts to provide solutions. Often poor in strategic designs, sometimes merely politically motivated, they focused on providing handouts which only go to sustain consumption, rather than inspire production.
Campaigns into the 2015 national elections dwelt so much on unemployment issues but, as we complete a four year circle, many governments at various levels seem to have disowned their promises with the National Bureau of Statistics, for instance, reporting 3.67m job loss by the 4th quarter of 2016 and a rise in unemployment from 7.51m by October 2015 to 11.19m by September 2016, with about 1.5m more people entering the unemployment bracket by the 2nd and 3rd quarters of 2016.
In 2017, job loss increased to 4.07m by the 3rd quarter and the unemployed rose further from 11.92 to 15.99m. Suffice to say these are just official figures on the formal sector as, no doubt, millions more are not captured.
The NBS noted that most affected are the youths, fresh graduates of ages 15 and 24 and older graduates of ages 25 and 34.
It has been globally demonstrated, that the way out for nations is to inspire job creation through self employment rather than have millions marching the streets for non available white collar jobs, but matters are not helped here by the educational curricula that pay little or no premium to technical and vocational skills, unlike in Asia, Europe and America where emphases in   poly technical knowledge enables tens of millions of cottage, small and medium scale industrial and commercial enterprises which form the life wire of the advanced economies.
The difficulty in Nigeria is compounded by the stifling business and investment credit system that disconnects with the people and encumbers enterprise. Even when credit schemes have been initiated, they have ended up as mere tools for political patronage and conduits for corruption.
Still, mass mobilization for productivity remains the panacea and responsible governments keep developing policies, programmes and enabling environments for citizens participation in production as imperative for nation building.
On this score, only a few governments are demonstrating the intellectual, technical and organizational capacity with the critical political will, sincerity and passion to provide strategic solutions. Delta State stands out in this category with its job creation scheme.
Launched within three months into the administration of Senator Ifeanyi Okowa as one of the vehicles for the delivery of his SMART agenda, the initiative envisions a new, stronger Delta with positive youth attitude towards life, employment and business.
It took off with the establishment of the Job Creation Office which, in conjunction with relevant agencies developed about five schemes for the engagement and empowerment of Deltans for the creation of micro and small scale enterprises and support for the sustenance and expansion of existing medium scale businesses.
Particularly directed at the youth are the Skills Training and Entrepreneurship Programmme (STEP) and the Youth Agricultural Entrepreneurs Programme (YAGEP).
In simplicity, they entail the training of participants in the technical and business skills of their chosen vocation and providing them starter packs to establish their own businesses.
As the State Chief Job Creation Officer, Professor Eric Eboh, put  it, "the object of STEP and YAGEP is to produce entrepreneurs that have the right mind set, well-motivated and totally skilled and equipped for success. This involves life skills and personal effectiveness training to instill the right orientation for personal decision and own responsibility for entrepreneurship and responsibility."
At the conclusion of the re-orientation programme for the 2017/2018 cycle, many of the participants enthused that they have been mentally reshaped to take their destiny in their hands after the life skill sessions with accomplished entrepreneurs like Mrs Shimite Bello, Executive Secretary of the Delta State Micro, Small and Medium Scale Agency, Chief Mrs Mary Iyasere, the state Commissioner for Commerce and Industry, Barr Mrs Omoise Siakpere, Chief Edward Mekwuye, Head of the State Youth Monitoring and Mentoring Agency.
While the government insists on keeping close to the graduates even after they have established and running their businesses, the Governor has also instructed that ministries, departments and agencies should patronize them in their projects. In this regard, the list of businesses established through STEP and YAGEP has been sent to the MDAs for registration as contractors.
While all these are going on, the government has kept its sight on and commitment to the Graduate Employment Enhancement Programme (GEEP) which addresses the functional relevance of university graduates to current jobs, and the Production and Processing Support Programmme (PPSP) which addresses support for existing medium farm holders to take their businesses to the next level.
The overarching objective of these initiatives is to consciously and concertedly pull Deltans away from the crowd by providing mental, financial, material and advisory support for the regeneration of a new army of self-determined job creators and change agents towards building a stronger Delta.