By Harris-Okon Emmanuel
UYO—A two-week ultimatum has been given to owners of lock up shops numbering 1500 at the Akpan Andem Market located in the heart of Uyo, the Akwa Ibom State capital, to put them to use or face dire consequences.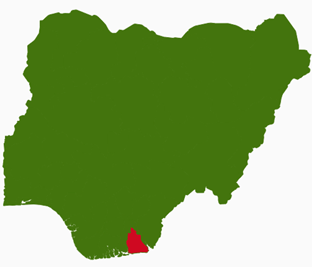 Chairman of Uyo Local Government Area of the state, Elder Umoh Okon, handed down the ultimatum when he led a team comprising the state Commissioner for Environment and Mineral Resources, Dr. Iniobong Essien and other top government functionaries to inspect facilities at the Akpan Adem market and other markets in the state capital.
The council boss said that the state government will be left with no other option than to revoke the occupancy of the shops if the owners did not open them for businesses.
"Government is providing adequate and essential facilities such as toilet and potable water in the market, but it is sad that over 1500 lock up shops have not been utilized and the government is giving the owners two weeks to open the shops for business  purposes otherwise their occupancy will be revoked," he said.