Heavy  snow and freezing conditions are causing delays in many parts of Britain, with roads and train service hit particularly hard.
Many rail systems were disrupted, in the northern and eastern parts of Britain, and several lines of London's subway system were experiencing severe delays, including the Piccadilly Line that links central London to Heathrow Airport.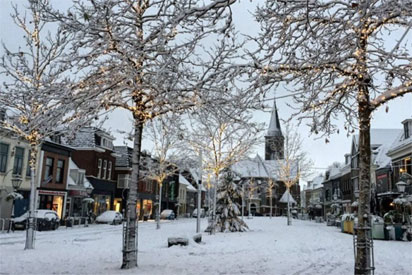 Train service to Gatwick Airport was also slowed by wintry weather.
Emergency officials said many drivers had to be rescued from stranded vehicles. Hundreds of schools were shut for a second day in a row.
The weather also forced a number of hospitals to cancel elective procedures and outpatient care.
In Denmark, police say a 54-year-old man who suffered from dementia was found dead in the snow on the Baltic Sea island of Bornholm.
NAN