If human development indicators of Nigerian states were to be subjected to empirical test or taken on a survey, in due time, probably Akwa Ibom would have made another stunning first.
She had just made one in sports, bringing back home three Diamond awards as the state with the Most Comprehensive Sports Development Programme in Nigeria 2017; the state with the Best Sports Infrastructure in Nigeria 2017; as well as the State with the Most Patriotic Sports Supporters in Nigeria.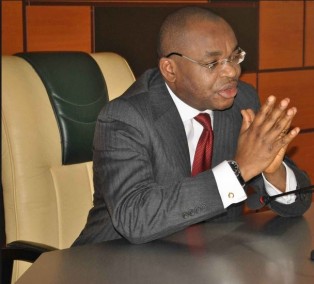 While the joy of those accolades were being savoured Akwa Ibom governor, Mr Udom Emmanuel represented by the State's commissioner for Information and Strategy, Mr Charles Udoh last week, again received the Integrity and National Services Award from the presidency.
The award, presented to Governor Emmanuel by the Secretary to the Government of the Federation, Mr Boss Mustapha flashed a strong score-point of another leadership position for Akwa Ibom in providing the bulk of the infrastructure and assets by which the APC government of Nigeria earned good international rating in terms of governance deliverables.
This is an affirmation of the 2017 presidency's infrastructure audit report by Mr Bayo Onanuga, which Akwa Ibom took a lion's share of the chart.
But beyond sports, roads and other infrastructure which Akwa Ibom has spawned and stood out, there are areas the State has made developmental strides yet she remains unsung. Programmes in this subsector that can, on parade, easily win accolades include free education, free medicare, strategic salary payment, youth empowerment, welfare and gender-sensitive programmes such as FEYReP and other women empowerment schemes among others.
Taking a Human Development Index (HDI), one of the key human development indicators, most appropriate for our analysis the State comes very close to a model human development entity where the meaning of life is given utmost due consideration by a people-oriented government.
HDI which measures the wellbeing in a country, requires that key social programmes which include education – literacy rate; healthcare-life expectancy; and economic factor-GDP be given due attention just as income, gender, human security among others form core values of development impact measure.
So, going by these outlined indicators Akwa Ibom is vindicated in having chosen to prioritize free education, free medicare, income guarantee through prompt payment of salaries and entitlements, human security, youth and women empowerment etc.
Why are these programmes special and how do they touch the lives of the people the State? In Akwa Ibom, Gov Udom Emmanuel ensures that development is guided by the well formulated and well articulated five point agenda of his government's development blueprint under which these people-oriented programmes are embedded.
Interesting, the governor adopts a bottom-up approach so that the people, easily referred to as the masses, remain the raison d'être for the State's development programmes.
It is a common corollary that governance begets development, but what form of development is more suitable to a people at a particularly time is a critical decision that every good government must take. No matter how well considered the decision may be, the tendency exists that there are people whose needs may not fall with the development prospectus of the government of the day.
But overriding public interest that touches the life of the ordinary citizen who normally would not have the easy benefit of accessing the derivatives of government's people-oriented programmes ought to take precedent over any other considerations.
A good way to create wealth for the people is to guarantee their health. Gov Udom Emmanuel still sticks to the time-tested truism that health is wealth.
"Health, they say, is wealth, and we have not relented in ensuring that we have a healthy population that will drive our industrialization process," Mr Emmanuel had told the people of Akwa Ibom while intimating theme with the steps his government has taken to touch their lives through projects delivery.
"When I assumed office, I observed that the available healthcare facilities in the State could not respond to the pressing health needs of the people. So we quickly intervened starting from St Luke's Hospital, Anua in Uyo where we carried out renovations and built a Gynecology ward in response to the peculiar needs of the Hospital,"
Under that same intervention, the governor also directed commencement of works in the deep erosion gulley that had threatened the hospital's school of nursing facility. The governor's quick action in the hospital would be well appreciated when it is recalled that Anua Hospital, for a long time, has remained a reference centre in gynaecology and pediatric services and ought not to be left to degenerate.
The primary focus of the governor is on the basic healthcare: primary and secondary where the burden of the health sector lies and the largest number of people are involved. So, the administration is promptly responding to the manifest pressing needs of the people.
For a people oriented governance to be so designated the vulnerable population in the society must be touched. Emmanuel's programme of free medical care for children aged 1-5, pregnant women and the aged parents remain an unbeatable preference. More so, the administration has carried out hundreds of medical interventions on Akwa Ibom citizens with life-threatening illnesses and has flown them abroad for various medical attentions.
All these have been done for the people, not to mention the construction of a modern general hospital at Ituk Mbang, as well as the training of emergency response personnel.
Health care services of the Emmanuel administration is not only limited to Uyo, the Etinan General Hospital was completely re-built and fully equipped by the administration. Ikono General Hospital too is being completely renovated and re-equipped. Ten of such health facilities across the State are being targeted so that the people of Akwa Ibom from wherever they stay will feel the impact of government. The idea is to prevent unnecessary death and stop sufferings from disease.
In healthcare value chain enlightenment plays a key role. Thus, the State government has brought awareness to members of the public, on some health issues such as hypertension, sickle cell disease, cancer and diabetes mellitus and this has helped in changing their lifestyles, and broadened their knowledge of the symptoms of these diseases and how to manage them should anyone be diagnosed with any of these diseases.
As part of the State's people-oriented programme free eye care and treatment programme was carried out across the State, in conjunction with MTN Foundation at Ibom Hall. At that programme, 15,350 people were screened for various eye diseases, 1,150 eye surgeries performed, and 2,000 eye glasses distributed free of charge. This program was carried out through FEYReP, the signature programme of the governor's wife, Mrs. Martha Udom Emmanuel.
FEYReP, on its own has deeply touched the lives of the rural people particularly women, children and the aged. Many poor, distressed and disadvantaged people who never had a a roof over their head are today living happily in their own houses courtesy of FEYReP. It is such a thrilling and life-turning experience in which Mrs Martha Udom Emmanuel's compassion, sensitivity and good heart have been well- demonstrated.
Still driven by a passion for the people's wellbeing, the administration also provided intervention items and amenities to health institutions in the State. These include computers and other social amenities.
The State had since June 2015 commenced the payment of Consolidated Medical Salary Structure (CONMESS) to medical and dental practitioners in its employ and is committed to continue to invest heavily in healthcare delivery because, to the government every Akwa Ibom citizen's life matters.
After healthcare, agriculture is another means the Emmanuel administration is using to touch the lives of the people because Akwa Ibom people are traditionally farmers. Here, farming is not a text book programme but a pragmatic and practical exercise that government has demonstrated using the entrepreneurial outfit of the State, AKEES to deliver results of people- oriented governance.
It works this way. Government empowers AKEES to own and operate farms as a way of re- defining farming methods to stem setbacks in farming and fire the passion and enthusiasm of the people in it. Through this method abundant farm produce such as tomatoes, onions, cucumber have been cultivated and bounteously reaped.
The people have now appreciated and imbibed new and effective farming habits. All these are in addition to 11,000 hectares of land that the State government had engaged for coconut plantation; 1,600 hectares of cassava plantation in 15 LGAs acquired; rice production in Ini Local Government Area; Cocoa Plantation in which 450 youths had been trained in cocoa processing; free maize seedlings also had been provided.
In pursuit of animal protein sufficiency Akwa Prime Hatchery with a capacity to deliver 540,000 day old chick per month was constructed and is still producing; cattle ranch and vegetable green houses are on course. It is worth reiterating that Akwa Ibom now produces tomatoes and onions in commercial quantities, just as subsidized fertilizer, oil palm and cocoa seedlings had been provided.
Today, many people dismiss salary payment as a legitimate responsibility of government probably because they have not been confronted with a regime of salary rationing which could provide a horrible culture shock, experienced outside Akwa Ibom. It is even more meaningful when it is understood that Akwa Ibom is a civil service state. Salaries are paid early within the month and arrears of entitlements are being paid as an oath-bound commitment.
All these have significant positive impact on the lives of Akwa Ibom families but the payer, Gov
Emmanuel maintains a modest temper. Other people-oriented programmes and projects of Gov Udom Emmanuel which he has no rival yet he does not beat his chest about are massive road building, welfare scheme for youth and women which involves skill-based training, entrepreneurship and financial support among many others.
In the area of education, the State has done so much to touch the lives of the people such that it deserves a whole separate narrative.
By Marvellous-Friday Udo